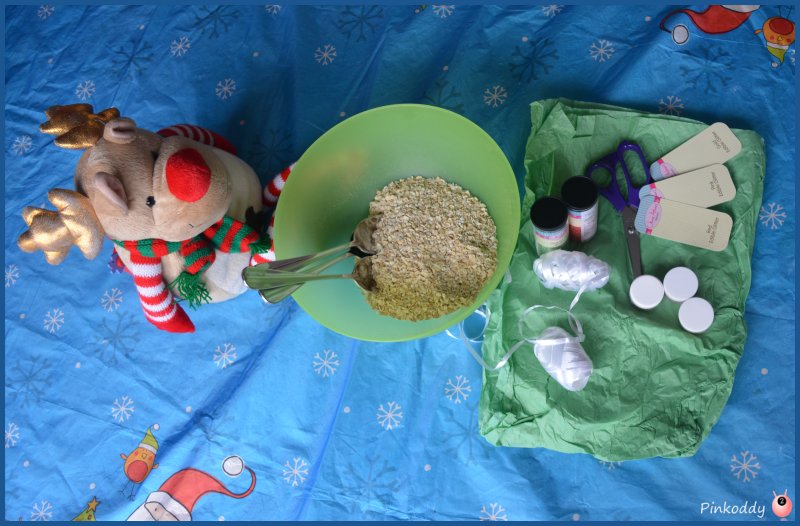 Reindeer Food and Other Sensory Christmas Ideas
To help The Sensory Seeker cope with Christmas we put a few things in place and one of the things we do is plenty of Sensory fulfilling ideas such as Christmas Crafts. This year we decided to make Reindeer food. This just comprises of oats for the Reindeer to eat and edible glitter so that it shines and they can see where it is/which house to go to.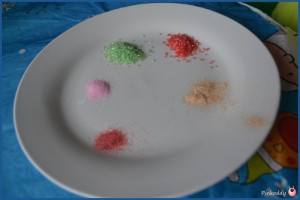 I got the idea from Mum in the Madhouse – also told me that I can purchase the glitter for £1 from Poundland. I really simplified the idea down so that it was easy for The Sensory Seeker to understand and did not demand too much from him. We used some tissue paper to make a bag with which we tied with a bit of ribbon that we had been using to decorate our presents.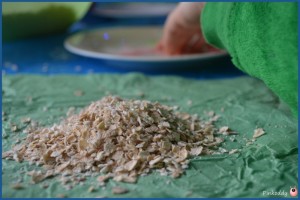 I put a big bowl of porridge oats in the middle of the table with some spoons. The idea is to put a mix of oats and different colour glitters into the center of the tissue paper. This was good for helping him with his fine motor skills (holding the spoon), hand-eye co-ordination (moving from bowl to paper), and thinking about how much oats were on the paper (he did struggle with this last bit as he kept on going). Of course, like any activity, it also helped him increase his concentration and attention span too.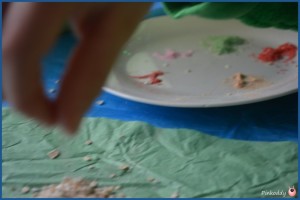 The same skills were also applicable to the glitter. Doing an activity of this kind really helps to calm and focus The Sensory Seeker who really struggles in these last days of the excitement to Christmas. He does not quite understand time either so is always so hyped up that Christmas will be here soon. It is good to get him to sit still for a little while.
The Sensory Seeker will then put out the Reindeer Food on Christmas Eve before bed. Doing this as a tradition every year will mean that over time he will begin to understand that it is the night before Christmas.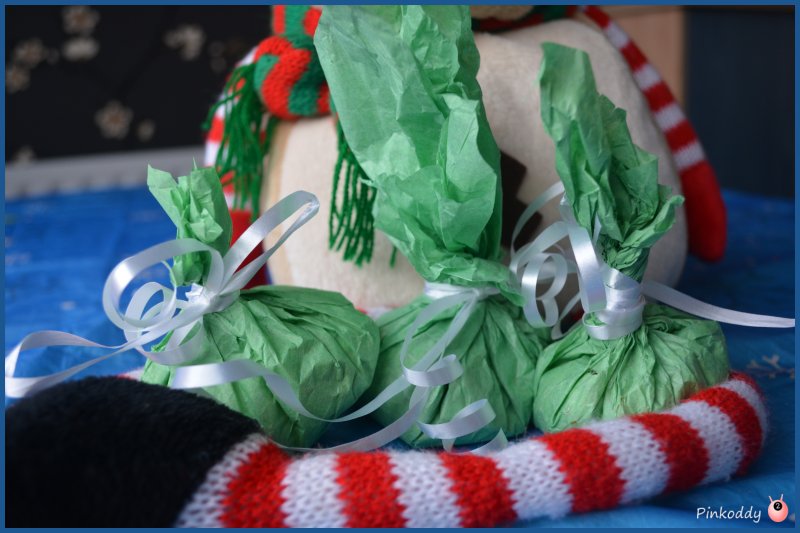 Check out these other Sensory Christmas ideas from other bloggers: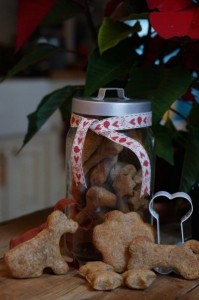 Over on ParentShaped there's some home made dog treats – like play dough that dogs can eat. Perfect for those with Sensory needs with a dog.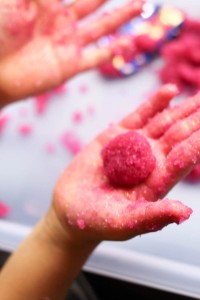 Another Play Dough inspired idea is this Ginger Bread Latte Play Dough and Chocolate Play Dough by Crafts on Sea, and over on the Gingerbread House they have Gingerbread playdough (or as an alternative to playdough there's Gingerbread Cloud dough). They are really good for the tactile and olfactory senses. Although you do have to be careful with Sensory Seekers as the recipe has a lot of salt in it so not good for those who always put things in their mouth.  Whilst In The Playroom has Sparkly Gel Dough. Whilst all the play dough recipes are good for tactile and hand
development, this sparkly dough has an added visual stimulation: Good for those Seeker or needing stimulation.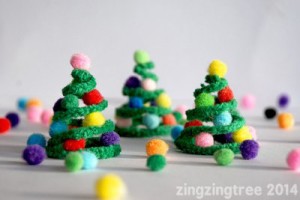 We are also working on a range of Christmas Tree crafts and I do love the Pipe Cleaner Christmas Trees on Zing Zing Tree, just perfect for fine motor development and helping with the tactile element as the pipe cleaners and pompoms have different textures.
Also see:
I am going to find as many Sensory Craft ideas as I can -such as this Writing Practice Sensory Bag on In the Playroom.  If you have a Sensory Activity then I would love to know about it please. Could you kindly comment below, catch me on Social media or e-mail me. Thank you.
I hope you have a very Merry Christmas.