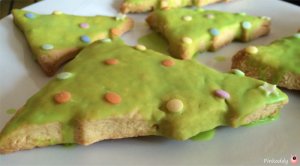 When you have a child with special needs I think that a Hand Made Christmas gift for their teachers is a really special touch. The teachers know that The Sensory Seeker does not cope with the change of routine that Christmas brings, and how hard he has worked at making their gift. Not only does it help show the progress he's made but it also helps him cope with his Sensory imbalance. This year he made Christmas Tree biscuits – which I then simply packed into cellophane, tidied some ribbon round and added a bow.
Hand Made Christmas Tree Biscuits Gifts
The recipe to make the biscuits is slightly more complicated but The Sensory Seeker used an all in one mix which seemed to work okay.
Christmas Tree Biscuits Ingredients
250g Softenend butter, 140g castor sugar, 1 egg yolk, 300g plain flour (plus extra if it is to sticky and for the surface/rolling pin), orange flavouring
For Decoration: Ice sugar, colouring, sweets.
Christmas Tree Biscuits Method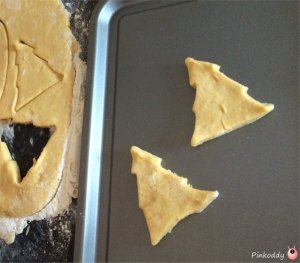 Measure all the ingredients. The benefits for The Sensory Seeker were that he had to listen, follow instructions and his attention/patience were stretched. I often had to change my use of language to be simpler for him, or less abstract to him. For example after weighing the sugar and flour they both needed tipping in together. But both items were white and some The Sensory Seeker did not understand the instruction tip the sugar in with the flour. But when I told him to put the contents of the white little bowl into the green big bowl he was able to understand.
Mix together all the ingredients. The Sensory Seeker started by stirring with a spoon, this was beneficially for him learning to try and stop himself from just touching things. I did then let him mix it in with his hands – which is good for his hand development as well as getting the desired tactile sensory input that he requires.

Next the mixture was rolled out and Christmas Trees cut out using cutters. If you have no cutters I am sure a Christmas Tree shape would be easy enough to make with a knife. They were then baked in our fan oven at 180 degrees for around 20 minutes (watch the biscuits and smell them until they are ready). Let cool before decorating.
Decorating the Christmas Tree Biscuits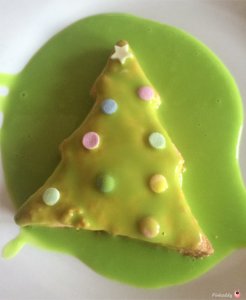 Simply colour some icing green and pour over the Christmas Trees. Whilst this is still wet decorate with stars and circle sweets (to represent baubles). When this has dried squeeze on more coloured icing to represent tinsel.
Turning Christmas Tree Biscuits into Hand Made Gifts
To turn the Christmas Tree Biscuits into beautiful Hand Made Gifts then simply shape some cellophane around them (we got ones with Christmas Trees on from Ebay), and secure it in place with sticky tape. Make it more of a gift by added some ribbon in festive colours and a bow.
Christmas Tree Biscuit Gifts Benefits and Problems for The Sensory Seeker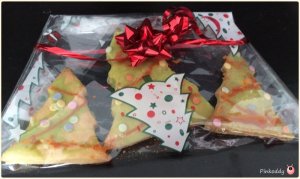 Making the Christmas Tree Biscuits provided a lot of benefits to The Sensory Seeker, but there were also a few problems to overcome. Whilst making the mixture up I also talked to The Sensory Seeker a lot: This was good for his auditory sense, following instructions, and his understanding – as we discussed concepts such as number, texture, etc. He has made great relationships with the staff at school and it was great to see him taking such pride in the activity. This is great for his sense of self and of his World (thinking about others). I was actually really impressed with him asking if it was time to start the next section again when he was allowed to play on computer games. The activity was great for his hand development with mixing, rolling, cutting, transferring (the biscuits onto the tray), and fine motor for adding the sweets. Most of these also helped his hand-eye co-ordination and his sense of place. He was able to meet many aspects of his Sensory Diet such as adding in some orange flavouring, which is good for the sense of smell, whilst giving the biscuits a Christmas feel. The Sensory Seeker DID need to wash his hands A LOT as inevitably he ended up touching. The surfaces also needed a lot of cleaning. The Sensory Seeker was particularly unable to resist the butter and had to be stopped from giving the (cooked) biscuits a little kiss (to give his teachers his love). It was a great way to let him become more aware about hygiene. Sitting still is quite difficult for The Sensory Seeker so the biscuits were made in stages. He also sat on a stool that allowed him to spin around and around in circles getting his vestibular input.
Note for parents: This activity may require a lot of patience and result in a lot of mess. We did it in the kitchen (with easy wipe surfaces and floors) and not far from the sink.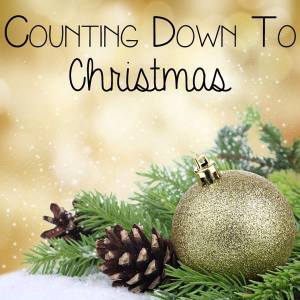 Co-Hosted by
Zing Zing Tree, Bluebearwood, Rainy Day Mum, The Boy and Me, The Sensory Seeker, Adventures Of Adam, Thinly Spread, Best Toys For Toddlers, The Gingerbread House, My Little 3 And Me, The Mad House,