Ginny Moon is a teenager with autism who was taken away from her mother when she was just nine years old. In the story Ginny is thirteen years old and in her fourth foster family (which she calls Forever homes). Finally she has found a family that loves her but is that all about to change now that her Forever Mom and Forever Dad are having their own baby?
The Original Ginny Moon really is a story that will keep you wanting to read more as you get to know Ginny and all her ways. You will be hard not to fall in love with Ginny and be proud of her. The Original Ginny Moon really is a story that will keep you wanting to read more as you get to know Ginny and all her ways. Feeling sad when she feels she doesn't belong (-Ginny) and understanding the difficulties she faces living with autistic spectrum disorder – that sometimes make her just too much for other people to be able to handle.
Ginny likes numbers and they help her make sense of the world. The book is written in diary format telling is either approximately or exactly what the date and time is for each entry. Ginny starts each day with exactly 9 grapes, loves Michael Jackson, can only answer one question at a time and always has green eyes. Ginny is 13 years old but turns 14 during the course of the book, and in that time we come to see that Ginny has overcome so much and means well.
Ginny struggles to communicate why she needs to escape from the Blue House (her forever home with Brian and Maura) to go back to Gloria (her biological mother) where it was such an abusive and unsafe environment for her. Ginny tries to explain to everyone that is to make sure her Baby Doll is safe (as she left it in the suitcase before she was taken), but no-one seems to take her seriously.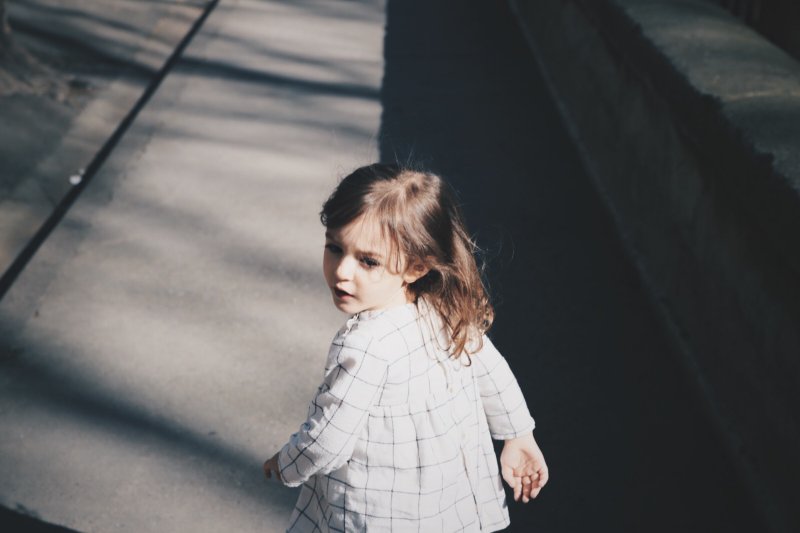 Benjamin Ludwig has written this beautifully narrated as Ginny – letting us clearly see what is inside her head and the reasons why she behaves in the way that she does. She clearly explains what things mean – which are mostly based on what she has learned from what other people have told her. But she is still confused by other things – that as a reader we know she hasn't got right. Other times you realise that you have made the wrong assumption that she hasn't got it right – and that even you have got Ginny wrong – just like everyone else!
I think this book is great to understand the mind of a teenager with autism, the fostering process and its difficulties and anyone who just wants a good book to read.  Plus it gives a clear message about how not everyone is able to self-advocate and make their voices heard and their needs known. The short diary entries make this an easy to read and fast paced book – but even though you can read it in small bites – I am not sure it is something you will really want to put down.
I had a proof copy of The Original Ginny Moon for purposes of review – and honestly it is that good, opinions are honest and my own (although I am sure A LOT of people agree with them too).