Relaxed Performance of Roald Dahl's The Twits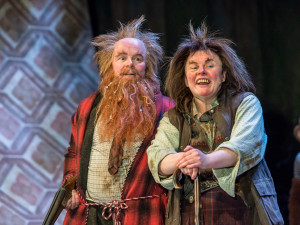 For children with Sensory Processing Disorder, Autism, Learning Difficulties & Communication needs, a Relaxed Performance can help to make things more inclusive. Most importantly everyone is understanding of the individual's difficulties and support put in place. Adjustments are made to sound and lighting; free support resources are available to prepare for the visit beforehand and during the performance benefit from the relaxed (move about/make noises) and there is a supportive atmosphere (with trained volunteers on hand) in the theatre.
The Twits Show at Royal Court Theatre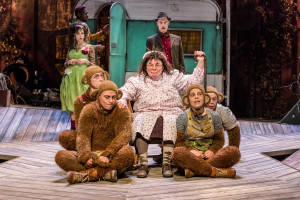 Based on Roald Dahl's classic Mr and Mrs Twit are not a very nice couple. They not only do nasty stuff to each other but are VILE to everyone else. Not just restricted to people as they make a family of monkeys they are holding hostage stand on their heads. Can the monkeys find a way to show those vicious Twits what for?
Families with one or more children with special needs can enjoy a Relaxed Performance of the mischievously adapted Roald Dahl's story The Twits. Edna Walsh turns The Twits upside down and brings this revolting revolution to the Royal Court Theatre stage. For brave 8 year olds and their families on Saturday 16th May 2015 2:30pm. Tickets are priced at £12 each and lasts for 2 hours and 15 minutes (this includes a 20 minute interval)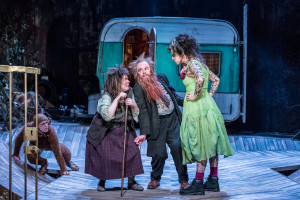 Directed by John Tiffany and starring Jason Watkins (Mr Twit), Monica Dolan (Mrs Twit), Oliver Llewellyn-Jenkins (Monkey Son), Glyn Pritchard (Monkey Dad),  Cait Davis (Monkey Mum), Aimée-Ffion Edwards (Monkey Daughter) ,Dwane Walcott (The Handsome Waltzer Boy), Christine Entwisle (Tattooed Fortune Teller Lady), Sam Cox (Yorkshire Terrier Man) and Dwane Walcott, (The Handsome Waltzer Boy).
Royal Court Theatre, Sloane Square, SW1W 8AS
Sensory Processing Disorder and Relaxed Performances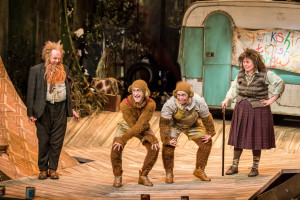 Our experiences with The Sensory Seeker and Relaxed Performances have always been very positive. For myself the nicest thing is not feeling that The Sensory Seeker's behaviours maybe disturbing anyone else's viewing of the performance (as everyone who attends the performance is either in the same boat or has opted to attend that performance). For our son the important things are that he is able to get up and move about, make noises, clap his hands – without us trying to make him stop (or bribe him with too many sweets!). Other benefits have definitely been the support of making the experience familiar before it happens.
If you have any questions about Relaxed Performances or anything about this particular show then do comment below or contact me via e-mail or social media and I shall try to get it answered for you.
This is not a sponsored post. Photo Copyright belongs to Manuel Harlan and not to be used without permission.