What is Proprioception?
Our brains are very busy-bees. They receive a continuous flow of information from each of our 7 different sensory systems all day long, everyday- & the brain has to sort through it & prioritise the information to decide how to best understand what is going on & then decide what to do based on all of the information available. The sense Proprioception is that of body position, location, orientation, and movement. The information is received through receptors in muscles and joints – for example force, speed and control, about how and where we are moving in the space around us. This is basically where each part of our body is in relation to others, and how much effort is required from each of the parts to get the desired movement. This can affect how we drink from a cup with control, throw a ball to hit a target, how to move our body to fit through 4 desks in a small space.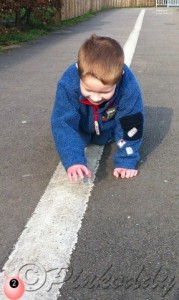 Proprioception is probably the hardest area to really pin-point as a sensory processing issue. There's lots of overlap with other skills (like motor planning) so the thinking part to do with making a plan about how you're going to carry out a movement & going along with it. Issues are to do with too much or too little information processed by our brains. Horse riding has been found to help with this sense, as swimming.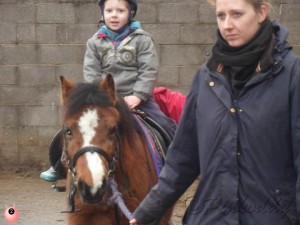 Impairment of the proprioception sense is most reported at times of growth particularly during adolescence and is worse when the individual is tired.
The Sensory Seeker and Proprioception
We noticed with The Sensory Seeker that at preschool he was unable to pour something from one container to the other, as he was unable to understand the relationship between his body parts and the effort (when to stop) of when to pull back (from pouring). I think that him standing on his head/spinning etc is his way of trying to understand this – but this is my Mom theory and not based on anything scientific. We find plenty of time on the trampoline helps and taking things slowly when walking down stairs/slopes.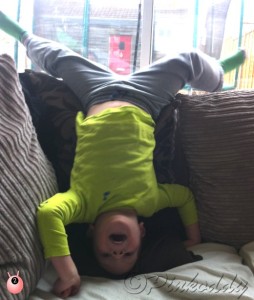 Identifying Sensory Processing Disorder with Proprioception
TOO MUCH – Can be seen by movements being stiff.
How we can help
•Have a 'time out' corner
•Provide slow rocking movements to help relieve muscle tension
•Allow breaks from movement activities
NOT ENOUGH
• Use way too much force with objects e.g. jerky when drinking from a cup, push really hard with glue
• Push or lean heavily against people or walls
• Might prefer tight clothing
• Toileting problems (e.g. lack of awareness of need to go)
• Drooling
• Spill from mouth when eating
• Might appear rough or aggressive, like 'rough-housing'
How we can help
• Allow them to lean on something when sitting (compensating when already fatigued/ end of day)
• Sit on a therapy ball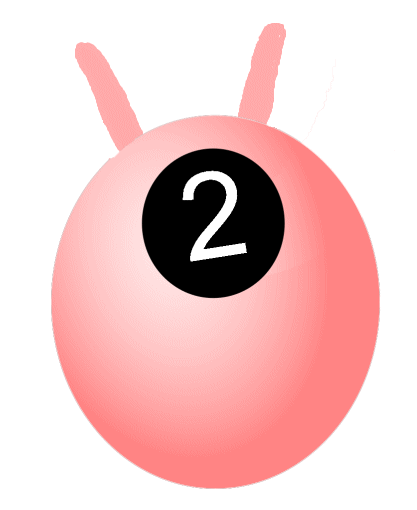 • Use heavy or weighted items to give more awareness about where their body is (e.g. heavy cups and spoons)
• Place something weighted on their lap while sitting e.g. bean-bag, back-pack over shoulders/ weighted products – lappad, jacket etc.
• Give them 'heavy-work' jobs- e.g. moving chairs, carrying books/ boxes of toys.
This is not a sponsored post.
Many thanks to the Children's Occupational Therapy Gloucestershire Care Services NHS Trust for supply this information and granting me permission to use it.