Have you ever not used a business because you just couldn't access them? Or had to leave early because your needs couldn't be met? Worst still have you ever left somewhere or refused to spend money with someone because of their poor customer service in regards your needs? I am sure it will come as no surprise to you that you are not alone. But hopefully times are changing – such as with the launch of comprehensive guidance to help UK businesses deliver inclusive customer service by meeting the need of disabled customers by The Business Disability Forum. Yesterday we went along to the launch to find out more about it.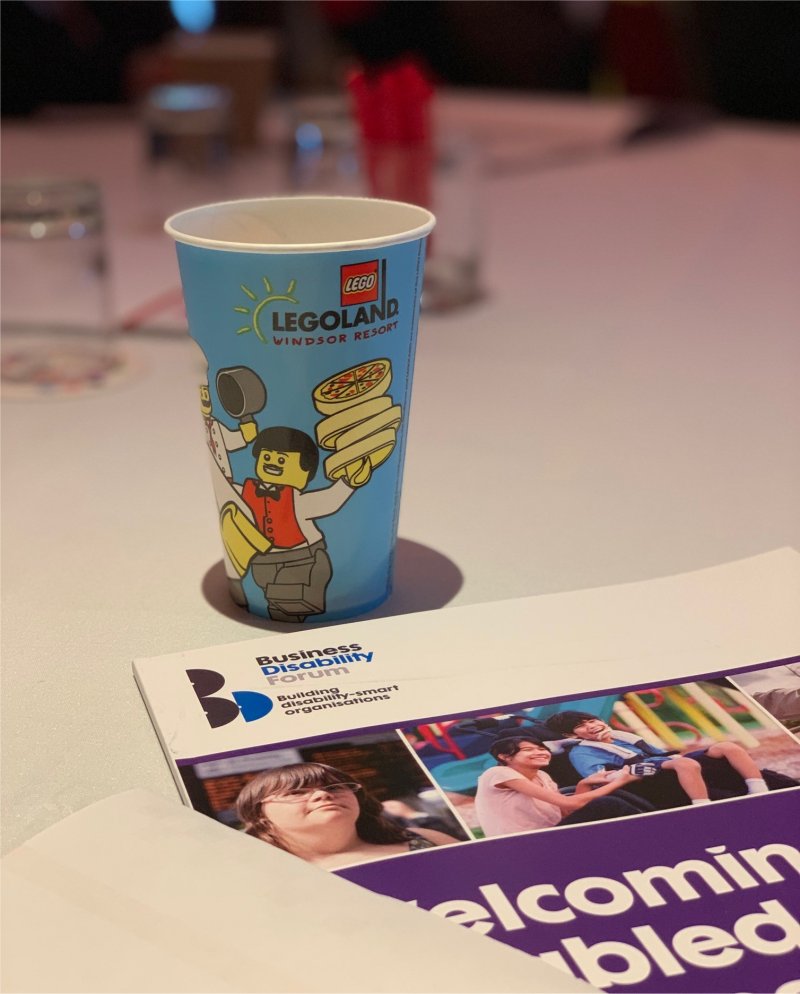 Why a Disabled Customers Guide is Needed
Diane Lightfoot, Chief Executive of The Business Disability Forum, explained how 1 in 5 customers has a disability or long-term condition. With 90% of disabilities not being immediately visible. A survey of 2,500 customers it was found that three quarters left where they were due to the poor understanding of their disability. That 1.8 billion pounds were lost per month from businesses not getting it right. I heard of how employees were hiding from people with disabilities out of fear – not knowing the right thing to say or do.
What the Welcoming Disabled Customers Guide Covers
Sponsored by Merlin Entertainments and launched at the LEGOLAND® Windsor Resort on the 7th March 2019, the Welcoming Disabled Customers Guide offers advice to businesses on how to ensure all customers receive the very best level of customer service. The practical resource provides customer and client facing staff with relevant information on understanding and meeting the needs and preferences of customers with different conditions and disabilities: This includes training employees about language etiquette and thinking about differences within the same disability – as well as practical adjustments with access issues and how to make adjustments. It also includes general pointers on providing good customer service and harnessing the £249 billion spending power of disabled customers and clients. In addition, the fully revised guide includes new quick reference sections (Quick Tips), updated advice on assistive communication, additional facts sections and new multiple-choice questions to help the reader to recap on their learning.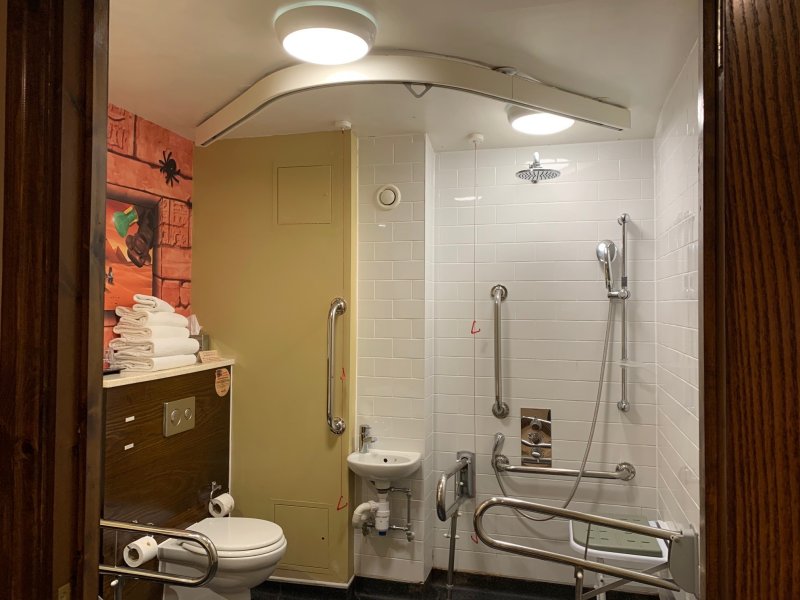 Many different types of businesses are going to be using the Welcoming Disabled Customers Guide and access the Business Disability Forum for further help and information. This is an ongoing process whilst feedback is listened to and tweaks made to make sure that everyone can gain access to as much as possible.
Merlin Entertainments and the Welcoming Disabled Customers Guide
Merlin Entertainments were one of the first businesses that I heard of that could help us meet the needs of our son with Asperger's Syndrome. First with the way they handled his experience at LEGOLAND Windsor Resort all those years ago (probably about 15 years ago) and to be able to access days out when money was tight with Merlin's Magic Wand.
Merlin are committed to continuously improving the accessibility of their attractions and are trying to take every reasonable step to make the necessary adjustments for all their guests to enjoy a great day out. It was great to hear about the modifications to their attractions to make them more inclusive – including changes already made, things they are trialing/future changes.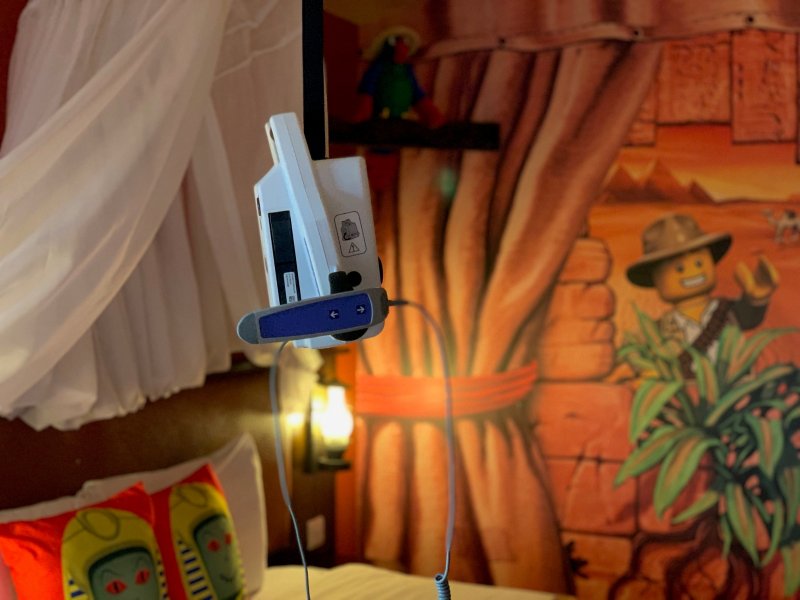 This includes great customer service, and the Welcoming Disabled Customers Guide will certainly help all their teams have the confidence to interact and create great memorable experiences for guests of all abilities. Whilst also utilising Ways into Work – employing disabled and disadvantaged individuals.
Disabilities and LEGOLAND Windsor Resort
LEGOLAND Windsor Resort has a new Total Sensory Room, Changing Places Toilet and hoist which were opened last year. The best thing about the accessible toilets are that they are inclusive – in that they are next to, and decorated like, all the other toilets. The LEGOLAND Windsor Resort hotel has accessible rooms for each theme – including hoists, open plan rooms, low baths and wet rooms. This year inside the park sees the addition of mobility scooter hire, plus the Ride Access Pass and Disability Guide have been reviewed.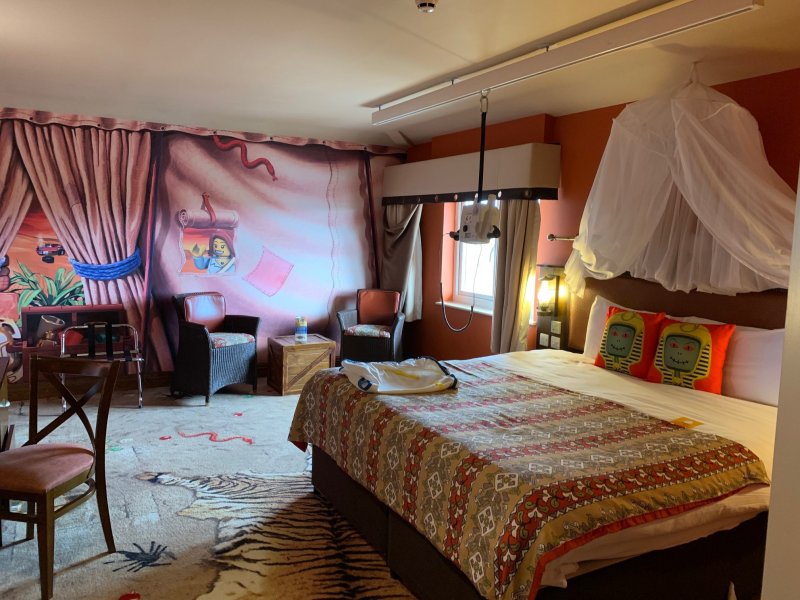 Welcoming Disabled Customers Guide and Sensory Processing Disorder
The Welcoming Disabled Customers Guide is clear in that every customer should be treated as an individual – with no assumptions being made. That the best thing to do is to ask how you can help and what they need to help them access what you are offering – and this applies to every disability (and those who do not consider that their access needs make them disabled). However, sensory issues are also addressed under the heading of Autism and Asperger's Syndrome. I would have liked to see Sensory Processing Disorder as an extra title for this section, and that it only covers people who are overwhelmed by bright lights, loud noises etc – and not those who are underwhelmed. One look at The Sensory Room at LEGOLAND Windsor Resort shows that they are aware of this need, however, and places are doing things to help everyone.
For further information on the guide, including how to purchase it, please visit https://businessdisabilityforum.org.uk/our-services/resources/publications/
The Business Disability Forum is a not-for-profit membership organisation and has worked in collaboration with businesses, disability organisations and people with conditions covered in the guide, and with support from Merlin Entertainments plc.
I was invited to the launch of Welcoming Disabled Customers Guide at LEGOLAND Windsor Resort. My two youngest children and I were able to use the pool, and the boys were very kindly given LEGO Goody bags. Opinions are honest and my own – but honestly there was a man who also went to the event who just wanted to cry as he was so pleased that someone just "got it." Mostly that there were not only hoists, and things to allow his child access – but that they weren't just medical – and were fun and appealing to any child.