When planning a party for Halloween why not consider having a Scooby-Doo theme. Not only can you incorporate all scary monsters, ghosts and ghouls into it, but you can also feel protected by Velma and the gang. We were invited to a fantastic Scooby-Doo party as part of an exclusive screening of the all NEW original Scooby-Doo movie, Franken Creepy. Here I picked up some tips to share with you for hosting your own Scooby-Doo Halloween party.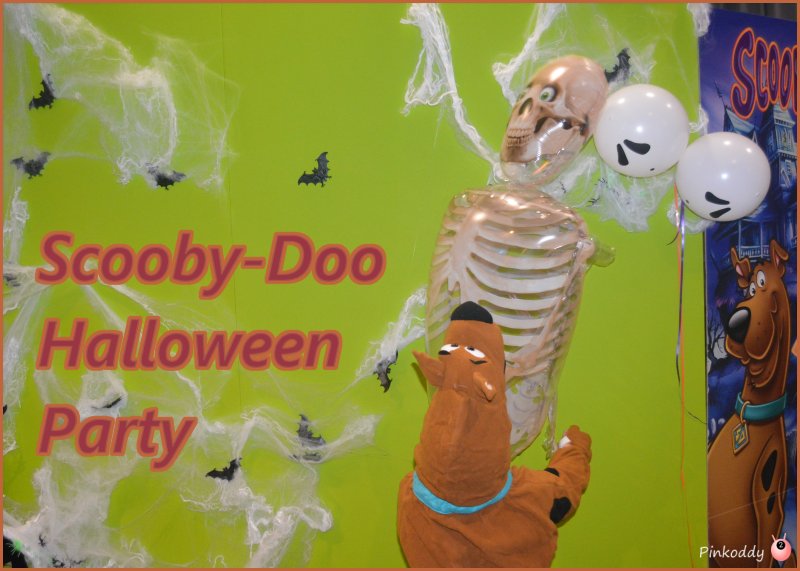 Halloween Scooby-Doo Costumes
Halloween costumes are a must at a Halloween party, and that goes without saying, but my youngest son absolutely loved that he did not need to be a ghost but could instead be one of his favourite cartoon characters Scooby-Doo himself. The costume also went over his head which is really good for his sensory processing disorder.
Halloween Scooby-Doo face paint
If you have a child who does not like dressing-up then maybe they could settle with some Halloween face paint. There are plenty of ghosts, ghouls, spiders, bats, monsters in Scooby-Doo so there is plenty to pick from. Or it could add to the costume. Face-painting whilst at the party gives the children something else to do too.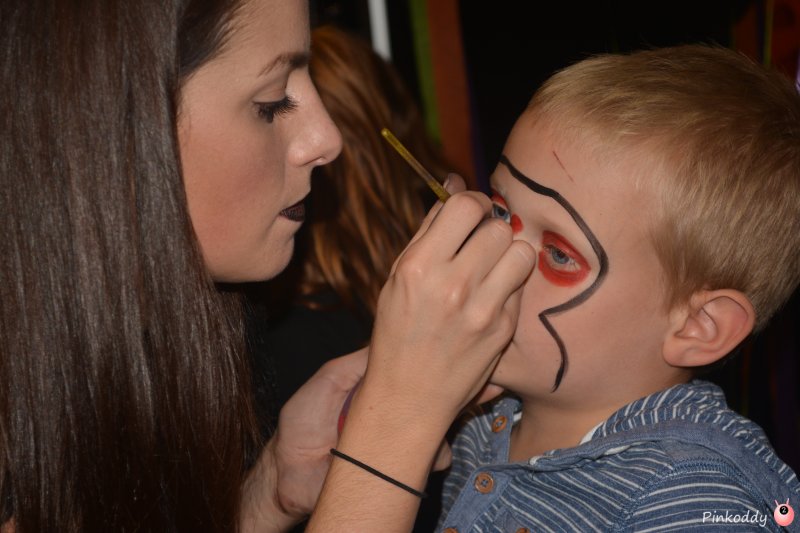 I liked the idea of using a stencil to add Halloween designs to hands (or you could do it on their cheek). I think this is a great idea for children who are not keen on even having Halloween face paint on because they are tactile resistant.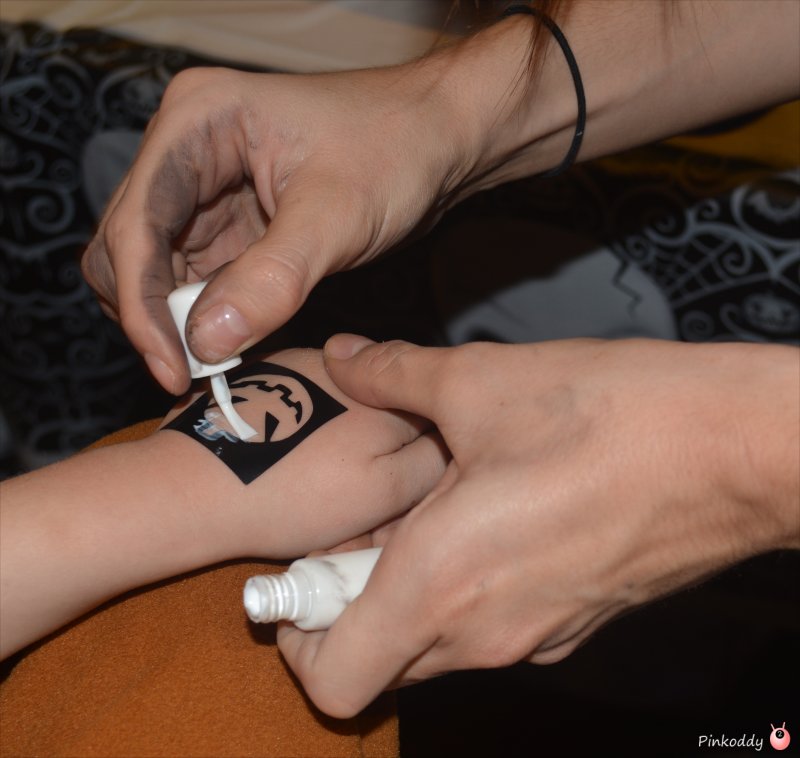 Halloween Scooby-Doo Scenery
My Sensory Seeker absolutely loved all the visual stimulation at the Scooby-Doo party – simple to do really as it was just coloured paper, cobwebs, spiders, tomb stones, bats etc. All different kinds of pumpkins too – I loved the one made of Lego.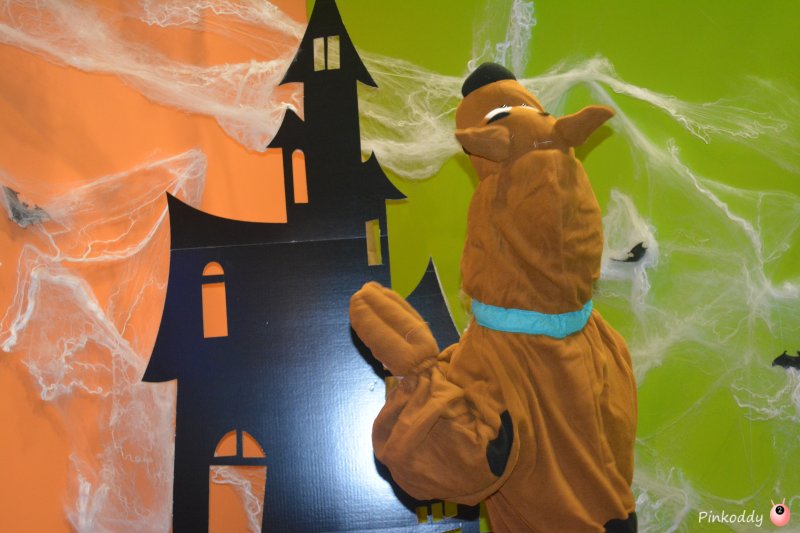 Halloween Scooby-Doo Balloons
There were plenty of Halloween balloons – with ghosts, skeletons, etc and these added not only decoration but gave him something to again appeal to his sensory tactile nature. There was also a Balloon Modeller there – once again providing a good source of entertainment for the children.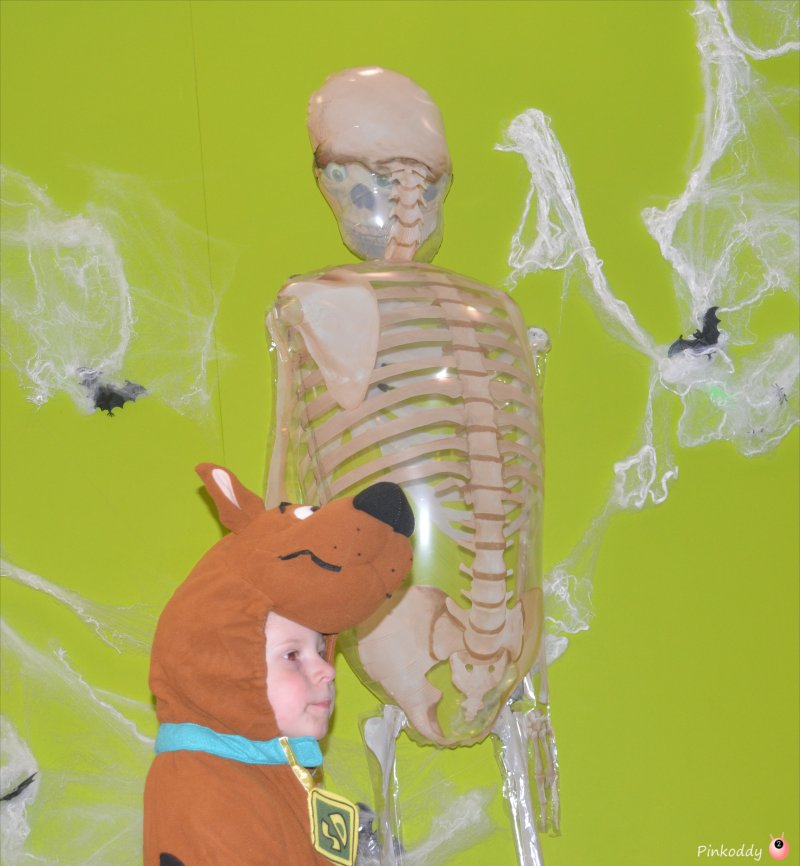 Scooby-Doo Snack – Biscuit Decoration
I loved the Scooby-Doo shaped biscuits* set up ready for the children to decorate. This also was good for my Sensory Seeker's hand development as he had to squeeze the icing out onto the biscuit. It also utilised hand-eye co-ordination and creativity.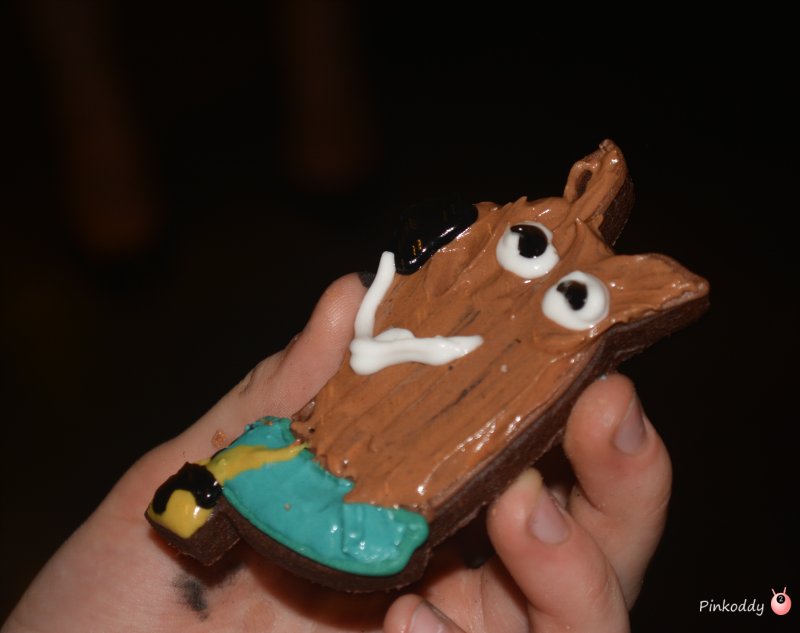 Of course he was also able to eat it!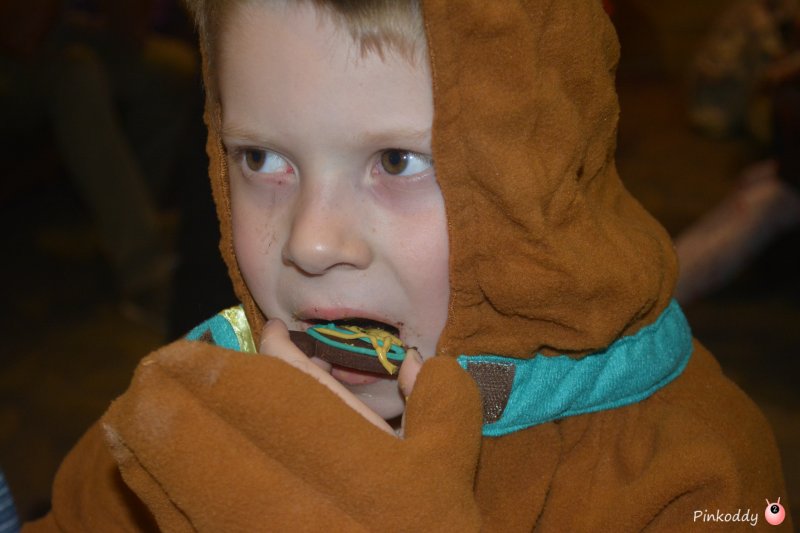 Scooby_Doo Halloween Party food
There were some great ideas of how to turn everyday food into a Halloween theme. One of my particular favourites was by decorating a pot and filling it with fruit.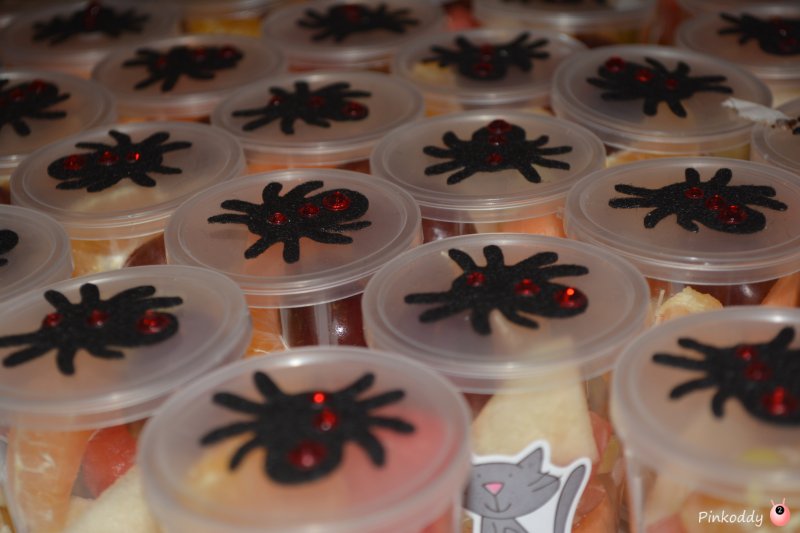 I think the children's favourites were the numerous sweets around!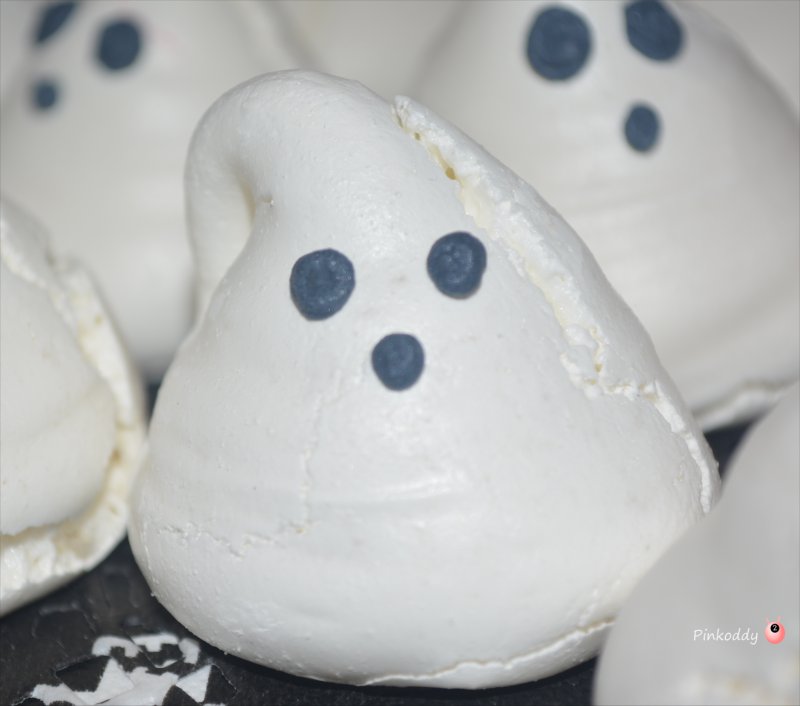 Scooby-Doo Halloween Movie
Then we all went into the theatre to watch Scooby-Doo: Franken Creepy. Scooby-Doo and those "meddling kids" Shaggy, Fred, Daphne and Velma are back! With reference to Mary Shelley's Frankenstein, we learn the reason why Velma is so intent on getting to the bottom of spooky mysteries. After the Mystery Machine blows up (as a warning) the gang end up going to Transylvania, Pennsylvania for Velma to claim a cursed castle she has inherited from her great-great uncle Dr. Von Dinkenstein: This mystery is personal!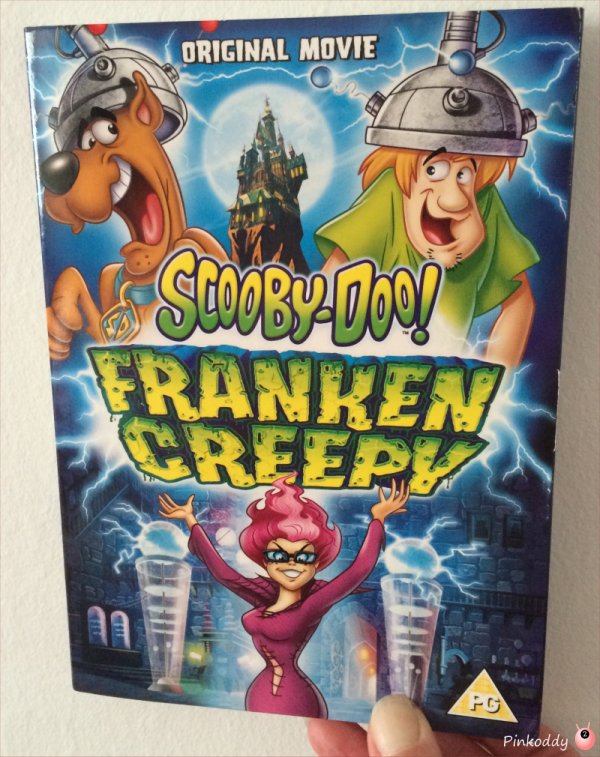 It was great to see the original crew but now with a modern twist. There was lots of signs of the modern age such as laptops and referencing to social media. It held its same great charm it always did, and my boys were truly captivated as the mystery unravelled. I liked the educational references (such as Frankenstein was the doctor not the monster) and was really impressed with the sound and graphics.
Halloween Scooby-Doo Party Bucket
The boys then got to take home a bucket full of Scooby-Doo goodies and sweets and other treats. A great way to end the party and keep the fun going.
*Biscuits courtesy of Biscuiteers: Biscuit Boutique & Icing Cafe
We were invited to an exclusive screening of the Scooby-Doo movie Franken Creepy. My Sensory Seeker was provided with a Scooby-Doo costume and we cannot say thank you enough. All food and entertainment was provided free of charge and the boys took home a Scooby-Doo goodie bucket. All words and opinions are my own.