Sleep is possibly the most significant factor with our son's Sensory Processing Disorder, and when I say sleep I mean lack of it. Have no fear that he has burnt off the calories he has eaten because he doesn't eat much or keep still. In fact even when he is playing a computer game he is jumping up and down. At almost 6 he still cannot sleep throughout the night. The paediatrician told us that she thought if we could manage to get him to sleep better, then it would help all other things fall into place. We have now managed to establish a good bedtime routine so that he is able to fall asleep every night. The trouble The Sensory Seeker has is staying asleep.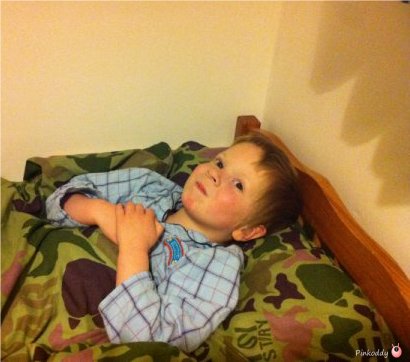 Things to consider about Sleep and Sensory Processing Disorder
What is keeping them awake? Is it the noise? The visuals? The tactile? This could be because of the lights (do they need a light on? Or is there some sunlight seeping in that is annoying them?), textures – are their pyjamas annoying them or are they not getting enough tactile input?), are they disturbed by noise of others? Or is it too quiet? Is it too hot or cold? Do they have enough pressure on them (from blankets) or too much? Is their pillow soft enough? Or too soft? Do they need a tidy environment or one with lots going on?
Things that can help with Sleep and Sensory Processing Disorder Prior to Bedtime
Once you have established what it is keeping them awake you can try to work towards trying to resolve it. Think about all the things that happen in the run up to bedtime that affect their senses. Think about all the things that the individual with Sensory Processing Disorder requires and try to match those needs.
Developing a routine and a consistent way of doing things is helpful and can reduce the impact of over-reacting. Organisation can give the child a sense of control over their day. Avoid television or computer games an hour or two before bedtime and provide a quiet winding-down time, with a low-key story. We have a bath routine, which then follows brushing teeth, getting into pjs and a story. We did start with a short story and a song, as his attention has expanded we have been able to make this longer. As he has become more and more interested in things we have been able to engage him more easily too (such as with his current LEGO book). You could also try providing a snack that can provide slow-release nutrients through the night to avoid a drop in blood sugar.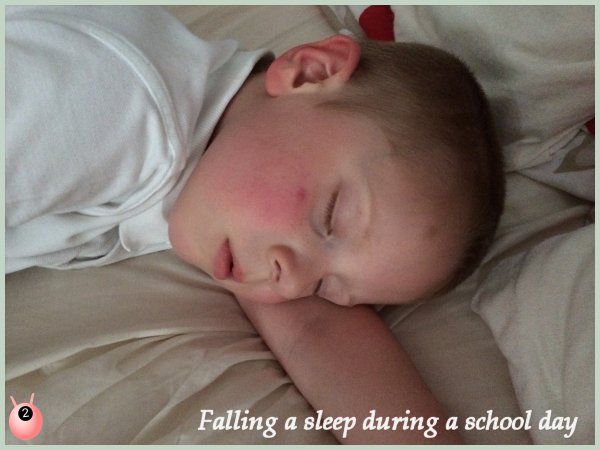 Sleep and Sensory Processing Disorder – The Environment
Think carefully about the environment you are trying to get them to sleep in, and again try to adapt it to their needs. If it is too noisy then would they sleep with ear plugs in? Could you reduce the noise (shutting the door, not flushing the toilet at night)? Is it the birds – is there a window open? If there's not enough noise is it possible for them to sleep with a radio on? Can you adjust the temperature with central heating or blankets? Are they comfortable in the bed – the mattress/pillow/pjs/blankets – could you help them with a weighted blanket or by surrounding them with teddies? Tuck them into the bed with their blankets. Could you cut out light with blackout blinds, a thick curtain or an eye mask? Or how about one of those tunnels that goes over the bed. How is the room decorated – what colour are the walls – is there too much information on them, or not enough?
The Sensory Seeker and Sleep
We are finding that The Sensory Seeker does sleep much better than he used to but still wakes throughout the night. We have kept him in "night pants" at night because he still wets in the day, and is not ready to be dry at night. We have tried to leave him in pants (as he is aware that he is getting older and does not want to be a baby) but this was further disturbing his sleep, which I agree is further adding to his problems of concentration and so on the next day. We have tried him in his own room and he kept coming in to us. So now he is sharing with his brother (on the bottom bunk) but still he is unable to sleep throughout the night. I think the main factor is noise that disturbs him but cannot be sure.
Please if you have any further tips on Sleep and Sensory Processing Disorder then add them below.