This is a review of the book Suzie's Dressing Up Day by Charlotte Oslon and illustrated by Nicola Moore.
I love this series of books in the Suzie and Sammy titles. They are just great for my Sensory Seeker because they are very visual and help with every day life. The books are designed to help children cope with these situations by helping them become more familiar with them, in a fun and visual way.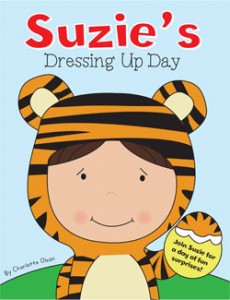 I like how there's just a few sentences on each page. This means that there's not too much to process at once. The words are not just all plainly written – some arch on the page, wiggly, bold, italics – to make them more fun. Or to indicate a different way to emphasis them. There's plenty of opportunities to discuss things with My Sensory Seeker throughout the book. It gives him chance to think, images to give him cues – and when he was able to answer the questions I am sure this helped boost his self-esteem.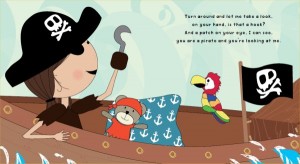 I think it is great to show children what fun dressing up can be – it's actually one of my Sensory Seeker's favourite activities. It is great for his imagination and helps develop his social skills with the use of role play. Beautifully illustrated with examples of how the child can use things when dressing up.
To Buy this book or any of the others in the series visit the Suzie Books website, where you can purchase a PDF or order a hard copy.
I received a free pfd in order to review it. All words and opinions are my own.