Bubba Gump Shrimp Co London
Bubba Gump Shrimp Co is a restaurant influenced from the famous 1994 film Forrest Gump. A must for any fan of the film and/or seafood, Bubba Gump Shrimp Co. remains the only restaurant chain based on a motion picture property. We were reluctant to go as we are not big seafood fans but were invited as part of an experience to visit Ripley's Believe it or Not! London. Having researched before going that there was indeed non-seafood options on the menu for the children I agreed to go.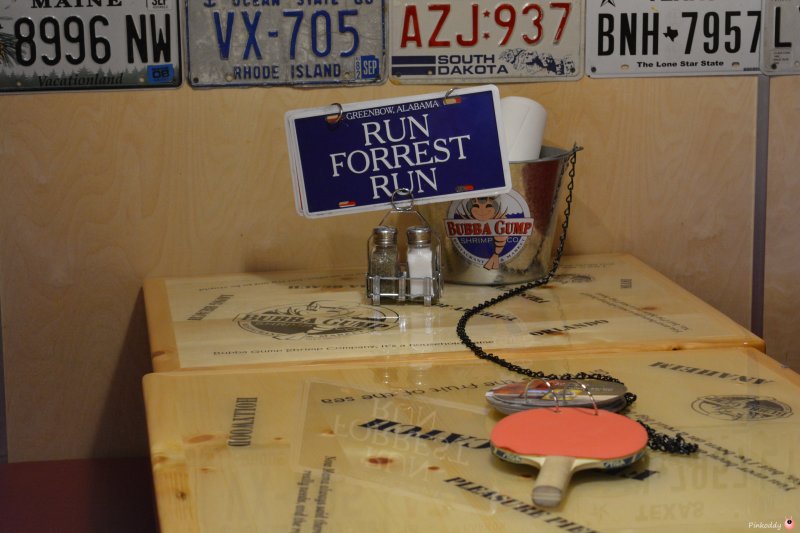 Initial Impressions of Bubba Gump Shrimp Co London
Straight away you see the iconic bench and box of chocolates from the film, and can sit and have your photo taken (I completely missed this though as it was popular and The Sensory Seeker would not have had the patience to wait). The restaurant was up some stairs which meant that The Sensory Seeker had plenty of movement before having to sit down. There is access for wheelchair users also.
Bubba Gump Shrimp Co and The Sensory Seeker
We sat in a booth with a table in the middle and bench seating either side. There was plenty of space and the height of the table was just right for eating. We had already decided what the children were eating but a menu was given to us anyway. On the table was a bucket which very usefully contained kitchen roll – I am assuming this was because of the amount of finger food consumed –  but came in really handy when The Sensory Seeker knocked his drink all over the table. The children were given activity sheets and crayons straight away – which was a big help in keeping them settled during the short wait for the food. It was a great sensory experience with so many visual touches from the film all around, and the children's food came presented in a little boat. The food was taken well by The Sensory Seeker (he opted for the burger and chips) even when he was surprised to see that it came with an orange (which he just let us remove).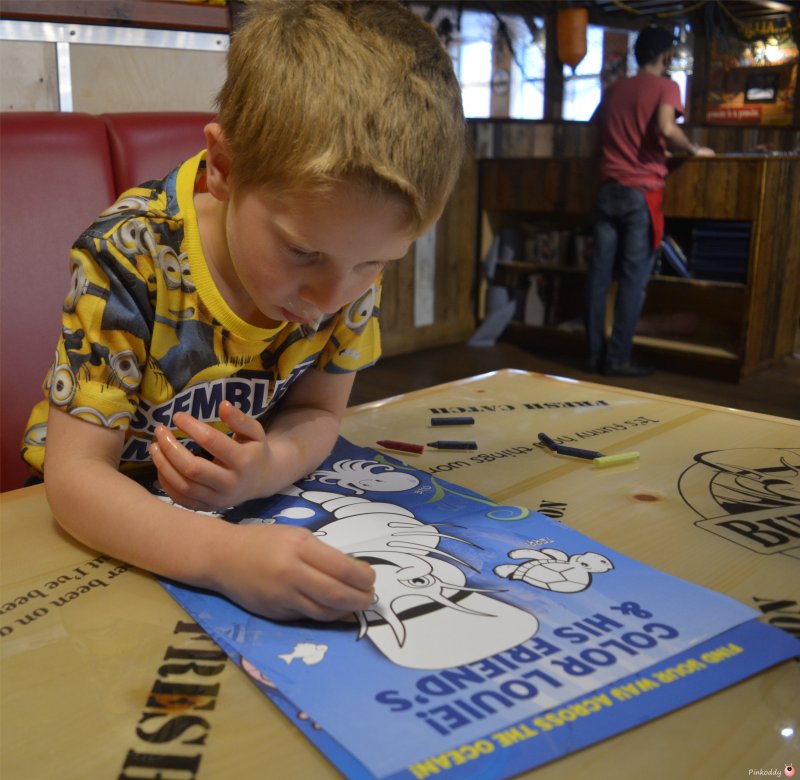 The Food at Bubba Gump Shrimp Co London
I think there is a good variety of foods to try to suit all palates:
All kids menu include French fries, fruit and a special treat. My boys went for the Bus Bench Burger (£5.50) and the Holy Moly Macaroni Cheese Pleeze (£4.50; this actually has shrimp in it but we did not realise this from the menu!).
We had a selection of the signature dishes to try:
Shrimp Shack Mac & Cheese: An adult portion of what the children received of Macaroni mixed with sautéed Shrimp, Cheddar, Jack Cheese and Parmesan Cheese. Topped with golden bread crumbs. Deep fried Calamari & Best Ever Popcorn Shrimp – both served with Red Bell peppers and pepperoncinis served with dipping sauces. Run Across America Sample: Bubba's Far Out Dip and Chips, Chilled Peel 'n' Eat Shrimp, spicy Chicken Strips, Hush Pups and Mama Blue's Fried Shrimp. Seafood Hush Pups: Tasty Shrimp and Fish with golden corn, deep fried and served with a Remoulade dippin' sauce. Shrimper's Heaven: Hand Breaded Coconut Shrimp, Chilled Peel 'n' Eat Shrimp, Fried Shrimp and Japanese style Tempura Shrimp with Fries (plus the dipping sauces). Forrest's Seafood Feast: Forrest's favourite meal after a day on the boat! Hand breaded Southern Fried Shrimp, Seafood Hush Pups, Fish & Chips, & Coleslaw. Bubbas After the Storm 'Bucket of Boat Trash': Flash fried Shrimp, Fish with Cajun Spices and a steamed cluster of Snow Crab. Served with fries. Shrimp & Veggie Skewers: Large shrimp, skewered with fresh Red Bell Peppers, Red Onion, Yellow Squash and Zucchini, chargrilled and served with Jasmine Rice and a Lemon Garlic Cream Sauce. Dixie Style Baby Back Ribs: Ribs brushed with homemade BBQ sauce, slow roasted to perfection and served with fries. Net Catch Entrée: a twist on Bubba's Classic! Beer steamed Peel 'n' Eat Shrimp, along with Carrots, Celery, Corn, Potatoes and Sausage all steamed and tossed with Garlic Spice or our Secret Cajun Spice recipe.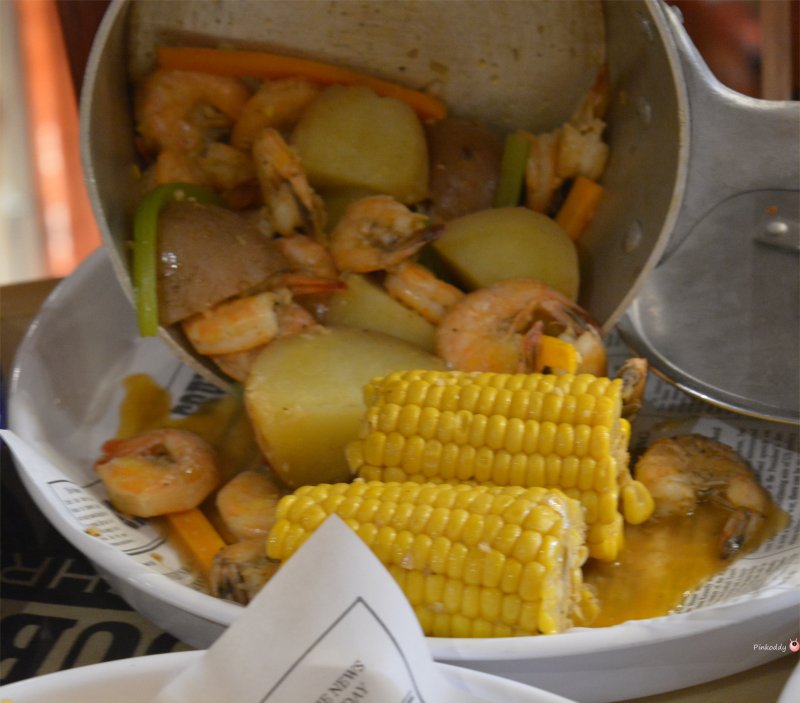 Puddings: Key Lime Pie (Garnished with whipped cream. We make this Florida classic from scratch!), Mama's warm Bread Pudding, homemade Biscuit topped with fresh strawberries and melt in your mouth Chocolate Chip Cookie Sundae.
My Verdict of Bubba Gump Shrimp Co London
I have to admit that a seafood restaurant is not the first place I would have thought to take my children but glad we were invited. There were options that were not seafood but also seeing me eating it encouraged them to want to try it. The food was beautifully presented and the staff were very attentive (without being annoyingly in your face) – it was the perfect balance for my family. It was a spacious venue and there were television dotted around – also great for holding The Sensory Seeker's attention. Downstairs is also a gift shop so you can continue your experience when you go home.
13 Coventry St, London W1D 7AB – nearest Tube Station Piccadilly Circus
We received free food in order to review Bubba Gump Shrimp Co London all words and opinions are my own.