I am sick to the back teeth of every parent who considers their child to have special needs/be disabled (whatever you want to call it) having their parenting called into question. How many people have been told, why not try this course to help manage your child's behaviour – when they just mean you have rubbish parenting? This seems to happen before, during and after a diagnosis process – in my small experience anyway.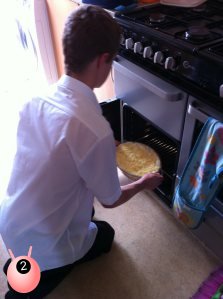 My Experience of being Accused of Being a Rubbish Parent to my Teen with Asperger's Syndrome
Maybe I'm just insecure, always feeling judged, that we have rubbish parenting, a letter once stated that "the mother fusses too much" when my oldest son's school were justifying why they do absolutely nothing for my son's needs. His IEPs always said he should achieve this grade or that – which was no problem for him and didn't need working on. Trying to get him sorted in extracurricular activity, and socialising they just really refused to help with. It was if they completely ignored the fact that he had any needs – it was easier just to blame my parenting because then they did not need to do anything about it.
Rubbish Parenting stopping him being Independent
The school claim that he just needed to be left alone to do things – this would help make him more independent, my interfering by trying to support him was just hindering this process. "What I do not want to do is get him the placement exclusively on my own, it is important that he contributes to the process, as at the end of the day, when he leaves school, I will not be around!" This is the response we got when we could not find any suitable placements for work experience. He never said but basically implied it was down to rubbish parenting that we had not made him independent enough and that he just expected everyone to do everything for him. "We had a brief look the other lunch time and there seemed to a lot". No there were a lot of companies that offered to fix computers but not to write computer games – not really the same thing.
The assumption is always just made that my son cannot be bothered, and as a parent I have failed to get him to be anything other than self-entitled. I am really upset that it is suggested that my son is lazy (oh yeah you can see that from his grades can't you) rather than the fact that he has a diagnosed recognised social communication problem (Aspergers). I did repeatedly go into school and question his ridiculous IEPs – you know what happened? They did social stories. They didn't work. They got a new SENCo – then they tried Social stories. And if I pushed too much they would make me feel like it was my rubbish parenting – and actually my son was just a normal, lazy teen. But it will always come back to Social Stories being the answer (they never work as he can't generalise them from one situation to the other).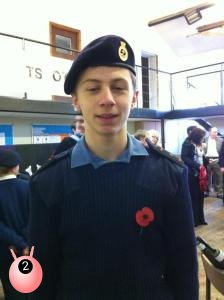 It isn't Asperger's Syndrome it is just the Teenage Years
Maybe they are right, I really don't know what is teenage behaviour and what is his disability, but I DO know that he is far from lazy. If it is clear to him what he has to do then he does it. Will this ignoring the problem make it go away? Does ignoring cure Aspergers? Will he suddenly know how to communicate socially? But then I do hope they are right, that it is just down to rubbish parenting, because one day he will move out of home, and away from me, and my "fussiness" and everything will be alright! I do want you to come and all agree that it is rubbish parenting that I'm fussing: That I am just not letting my boy grow up. This is normal and what most teenage parents go through. Please tell me I'm fussing.
Because if not, what is the alternative? That my son's needs are continuously ignored? What will his future hold? Funny as he has done so well lately, and when applying for his first job I was told I should have helped him more!!! Luckily he has been given a second chance with that, and you know what even if it means it is rubbish parenting I am going to help him.