As a Seeker my son loves bath times and the extra sensory input that it can provide. So when the opportunity arouse to add a little bath time fun by testing out a range of products in the  Crazy Soap range we were delighted to try them out.
Fun is an important part of bath time – it makes the experience more enjoyable, and provides opportunities for learning. So we were delighted to see that the Crazy Soap Colour Changing Bubble Bath and Crazy Soap Shake & Sparkle Foam Bath both came with finger puppets on the lids.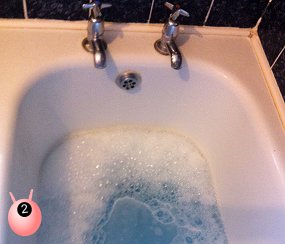 The colour changing bubble bath has the description that the clever chameleon has conjured up  a jungle spell – and indeed as the mix went into the bath it was orange and change to blue. If I'm honest, in the bath this happened far too quickly for my son to notice. He did like a blue bath but maybe a smaller amount of water might be more effective to get the colour changing effect.
We are good in that we reuse our water, and so when adding the Shake & Sparkle there were concerns that the boys would end up sparkling (by not getting it out of their hair). They need not have worried and we could hardly see the sparkles – but again may be this would be effective in a jam jar for a snow globe at Christmas. You could tell that the bubbles did indeed sparkle though. This can be picked up from Boots for £2.49 or 249 points (and you can collect 8 points with the purchase).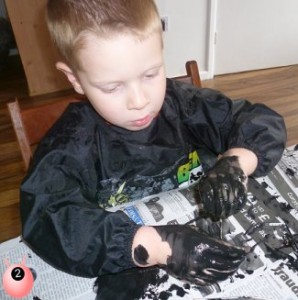 Crazy Soap benefiting the child with Sensory Processing Disorder in the Tactile Sense
I should have realised a long time ago that my son was a sensory seeker, but I just thought that he was young and being my fourth that I was more relaxed. See the thing is that every time there's paint about he tends to end up painting himself (as he is a seeker in the sense of touch). He loves to cover ever little bit of his hands, then work up his arms, and then anywhere I'm brave enough to let him continue – including his face!
So I don't know who was more delighted to receive some Crazy Soap Bath Time Body Paint as part of a set of Crazy Soap products to review.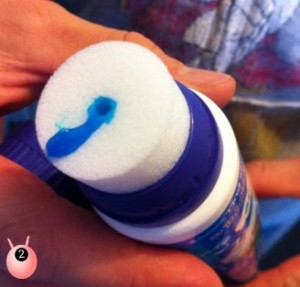 We had blue – and you can mix it with other colours – not that we got a chance to find out, as my little sensory seeker took the tub and covered himself in it. Maybe he was trying to make himself as a Smurf. Luckily this paint is for the bath so I didn't need to worry about any mess (although it was unfortunate that it was quickly washed away too).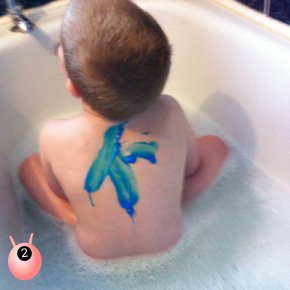 He giggled away as I painted a letter K on his back – as a Seeker he absolutely loved the sensation of the touch on his skin, and the smell is so gorgeous. All this whilst it was actually cleaning him too!
We also tried the Crazy Soap Bathtime Fun Soap and he loved the feel of it moulded to his foot.
The soap can be shaped into anything you wanted – so we did a letter K for his name (I decided it was wasting the soap to do his whole name to be honest).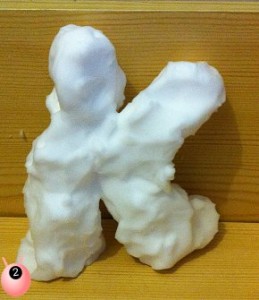 I received the products mentioned for free in order to review them. All thoughts and opinions are my own.