Tree Fu Tom: Tom's Big Spell
This Halloween children can be spell-bound with Tree Fu Tom in his new DVD Tom's Big Spell. Based on the hit CBeebies show the DVD has seven magical stories set in the enchanted world of Treetopolis. The action-packed adventures encourage children to join in with the magic and copy the actions.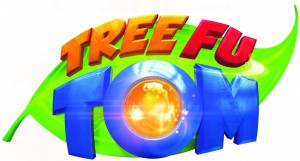 HALLOWEEN FUN WITH TREE FU TOM: TOM'S BIG SPELL
The hit CBeebies show is set in the enchanted world of Treetopolis where movement creates magic and viewers are encouraged to join in the fun and interact with the show through physical actions. Tom appears to be a normal eight-year-old boy but when he puts on his magic belt and performs a special sequence of movements (known as Tree Fu) he transforms into a tiny but mighty, magical super-hero.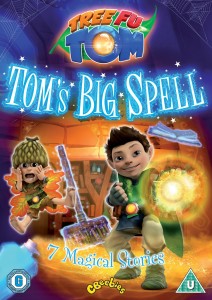 In the DVD Tom is off to the castle for an exciting day at Spell School with Treetog. A drop of Magic Motion Potion brings some familiar objects to life but Tom finds the new spell quite hard to master. A flying book, a naughty broomstick and Zigzoo's wagon run riot around Treetopolis when they become enchanted. Tom needs you to help him perform Big World Magic to restore calm to Treetopolis.
This was great for my Sensory Seeker who doesn't like to sit still, and whilst watching tv he is usually upside-down or tapping his feet – so it was great that he had a way to channel this energy. Plus his older brothers (ages 7 and 11) also really enjoyed it and it was lovely to see them all joining in together. As there are seven stories it is easier to manage if our Sensory Seeker is struggling with his attention span: Although so far this has not been a problem as it really held him captive.
Find out more about how the spells have been designed to help children with movement difficulties and conditions such as dyspraxia on the CBeebies Grown-Ups Section.
Certificate: U
For more information about Tree Fu Tom you may also be interested in the Tree Fu Tom Ranger Utility Belt Review.
We received a free DVD of Tree Fu Tom: Tom's Big Spell  in order to review it. All words and opinions are my own.