Celebrated director and choreographer Arthur Pita returns to the Lilian Baylis Studio this Christmas withð his magical dance theatre show, The Little Match Girl. An unlikely heroine is an impoverished young street girl, who wanders the ever-darkening streets with just one final match to keep her warm on a cold Christmas Eve.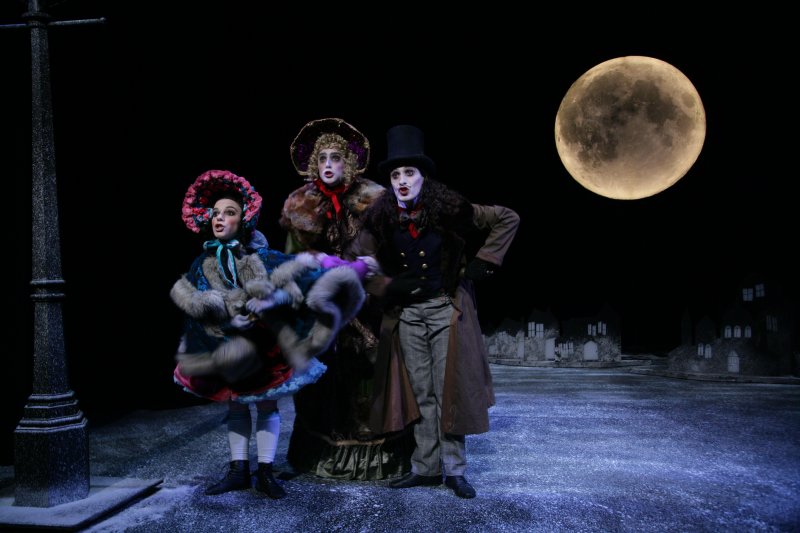 Relaxed Performance Thursday 15th December, 1pm
The Relaxed Performance will have:
An altered performance

Lower lighting
reduced sounds

wheelchair spaces (please note these have all sold out for this performance)
A chill out area
Visual Story and Story Board available before the performance by e-mail when booking
Sadler's Wells Theatre, Lilian Baylis Studio, Rosebery Avenue, London EC1R 4TN
Join the Access Scheme to keep up to date with what's on at Sadler's Wells in a format that suits you. If you are in receipt of disability-related state benefits, you may also be entitled to a reduction on the cost of your ticket. Reduced price tickets are limited to one per booking per production.
If you require further information and/or disability related assistance please contact:
Tel: 020 7863 8000
E-mail: access@sadlerswells.com
Coming by Car
Sadler's Wells, the Lilian Baylis Studio and the Peacock Theatre are all inside the congestion charge zone. If you want to drive in the congestion charge zone between 7am – 6.00pm Monday to Friday, excluding Public Holidays, you will have to pay the £11.50 charge. There are some exemptions and discounts. For more information and to find out how to pay, visit Transport for London. Sadler's Wells is just inside the zone, depending where you are coming from it is possible to park outside the zone with a short walk to the theatre – this is not so easy at the Peacock Theatre. The nearest car park to Sadler's Wells outside the congestion charge zone is in Parkfield Street, off Liverpool Road.
On-street free parking in Hardwick Street and other streets off Rosebery Avenue after 6.30pm Mon-Fri and from 1.30pm on Saturdays (heavy fines apply to parking in residents? bays). There is a large 24 hour car park in nearby Bowling Green Lane.
There are 15 spaces in the Sadler's Wells car park at the rear of the theatre off Arlington Way (postcode: EC1R 1XA) for anyone in your party who is over 65, a member of our Access scheme or a Blue Badge holder. These cost £5.00 for the over 65s and are free of charge to Access members and Blue Badge holders. To reserve a place, please contact the Ticket Office on 020 7863 8000.