If sensory issues impact on your child's bedtime, here are five tips from Antonia Chitty and Victoria Dawson, authors of Sleep and Your Special Needs Child, to help you help your child to sleep more easily.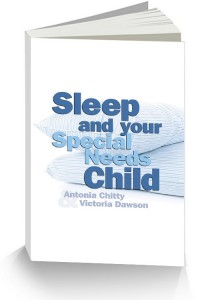 8 Sleep tips to help your child with sensory issues
Consider every aspect of your child's bedtime experience in terms of sensory processing and try to think about what they are trying to communicate to you.  For example one child got out of bed throughout the night to sleep on the floor, she was showing that she needed firm sleeping surface.  Once this was recognised and a more appropriate mattress purchased her sleep patterns improved considerably.
Your sense of smell is at work even when you are fast asleep. For a child who is extremely smell sensitive this can create difficulties at bedtime.  Consider any smells that may interrupt their sleep such as cooking late in the evening or a change in washing powder for the bedding that surrounds them.
Some children cannot tolerate the feel of certain textures, others prefer to sleep without clothing on.  Experiment with different nightwear until you find something that your child tolerates.  If they do not like to wear clothing you need to consider the fact that our body temperature dips during the early hours meaning they are more likely to wake up if they get too cold.
Weighted blankets can help some children to feel more grounded at bedtime.  You should always take professional advice from your child's Occupational Therapist before using weighted blankets.
Some youngsters are extremely light sensitive and prefer a completely darkened room in order to sleep more easily.  Blackout blinds can be helpful in creating the right environment, some children cannot tolerate the LED light on a television or light seeping in from underneath the door.
Many children are sound sensitive and may awaken easily.  Using white goods noise such as a fan whirring in the background can help to mask out background noises.
Some children like to rock in order to get to sleep, while this can look alarming it can help them to soothe themselves to sleep.  Build in rocking activities during the run up to bedtime to help them to feel calm, such as using a swing.
We all have sensory preferences when it comes to sleep habits.  Some individuals prefer a firm pillow, others a soft one.  As adults we often inflict our own sensory needs on our child when choosing their bedroom and furnishings.  Put aside your own preferences and think about what your child prefers, speak with their therapists to allow you to build in their sensory needs during bedtime.
Think about your child's own preferences, and prioritise these tips to work through, starting with the one that is most appropriate for your child. Introducing one change at a time is easier for the child, can show you which change is most effective, and give you an indicator what else to change to help you and your child have a great night's sleep.
Sleep and Your Special Needs Child is on offer at just under £9 at time of writing. It addresses sleep problems using a highly successful behavioural and cognitive approach to sleep management, and is the first book to explain these approaches in detail. The practical advice contained is invaluable for parents who want to feel more in control and more confident about tackling sleep issues in a way that is appropriate for their child.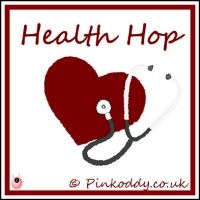 My Review post on Pinkoddy: Sleep and Special Needs
This is a Guest Post. I have received nothing in return for it I just wanted to share the advice.