Being a mother is hard work, we all know that. So why do we continuously put too many expectations on ourselves? Well I'm learning to let go of them a bit and focus on what's important. Now that will mean different things to different people. For me I decided that spending quality time with my children is far more important than an immaculate house (in fact even if I had no children I just don't think it's in my nature to spend my life keeping a sparkling pin home, as I say we are all different).  I know that right now the best thing I can do for my Sensory Seeker needs to help him develop is just play with him. On a Wednesday his brother goes to football club. In fact I think so do most of his friends. But I just don't think it is fair on anyone that he goes because of his needs. To make up for him missing out on this I make sure we do something together.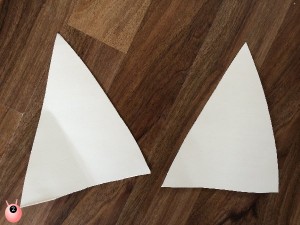 The Batman Mask
This week I had a nice sensory activity of salt dough lined up. This is something I have never done before and thought he'd appreciate it (I'd just need to watch that he did not put it in his mouth). But then I saw it THE CARDBOARD BOX. It just kind of screamed at me that it would make an AMAZING Batman mask! He is loving everything related to Superheroes and Villains. I popped it on my head and it was the perfect size. I simply cut out some cereal boxes for ears and stuck them on. Cut out holes for the eyes and mouth – and viola – it was ready for him to paint.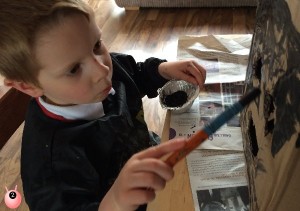 One of his problems has been to develop his attention – how long he can sit at a task. Using something he is interested in has been a great way for helping with this. And he did, he sat and helped paint it all black (we were going for the Lego Batman look).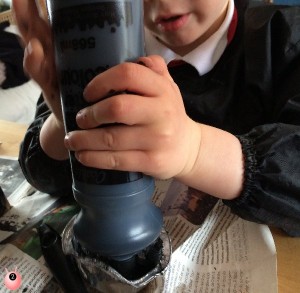 Also painting Batman was good for helping with his fine motor skills, his hyper-mobility in his hands, turn taking (with the brushes), his self-confidence, he knew to paint around the holes so developed his control, as well as learning that the bigger brush covered more of the box quicker. I learnt that if you add glue to the paint it will cover the tape!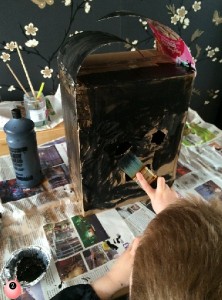 And you know it didn't really look that good. But he was so pleased. And most importantly we had spent that time together. Oh and he argued it was his Batman mask when I put it on – so he must have liked it.