Do you have trouble when it comes to keeping your child with Sensory Processing Disorder clean? This may be because they are sensory avoiders and do not like touch, or they may be sensory seekers and always touching things (for more information see my previous post on Sensory Processing Disorder: The Tactile Sense). Either way Kids Stuff ® Crazy Soap might just be the answer you have been looking for.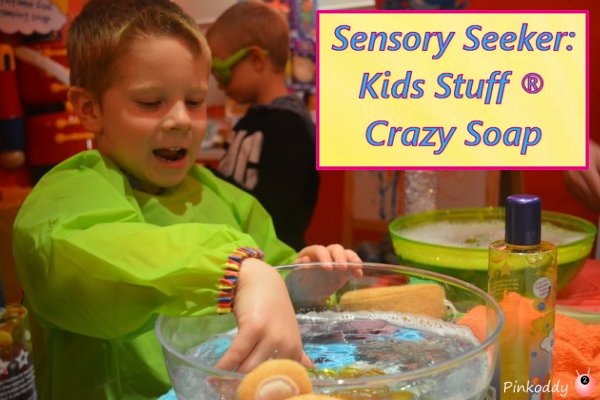 Kids Stuff ® Crazy Soap Range
They have a range of bath paints, bubble baths (colour changing/glitter), goo, bath crayons, soaps (that you can mould to make shapes out of!), body paints (let that Sensory seeker go wild whilst actually getting clean!).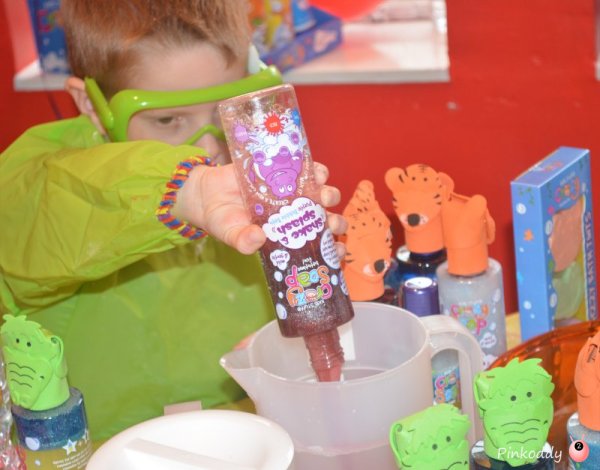 With smells to tingle the senses and fun characters to really appeal to their visual nature – what's not to love?
And of course it is all soap in one form or another so it is getting them clean at the same time. But the real beauty of it is that it is cleaning itself up!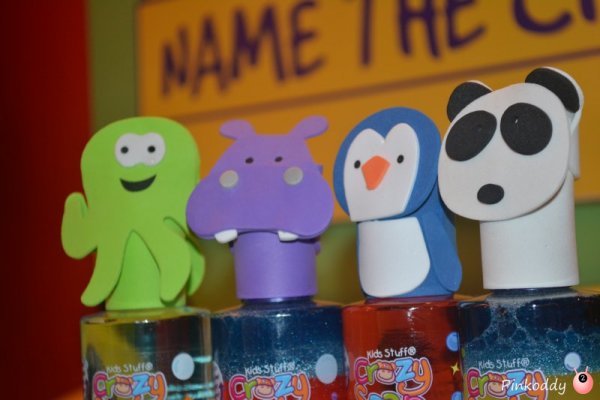 I think they'd make an ideal present for their stockings, or to help fulfill the additional sensory needs triggered by the festive season. They also have little characters on the tops of the bottles for an additional tactile feel – and they are designed to be played with in the water.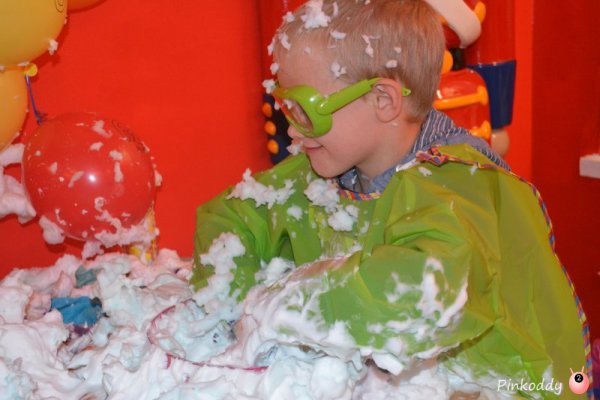 I also liked how this developed my Sensory Seeker's hands as he played with the products – from undoing bottles, to developing his pouring technique (hand-eye co-ordination, estimation of how fast the liquid would pour out, tilting his hand back; then squeezing on the flannels and sponges, to helping his fine motor development with the crayons.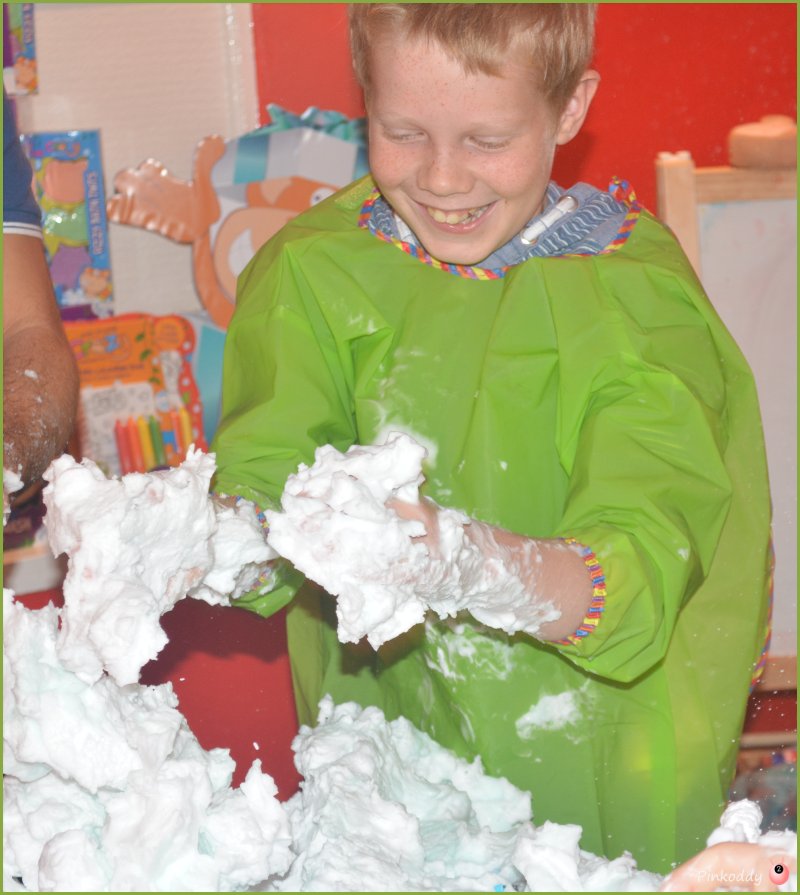 Of course soap products are not just suitable for those with Sensory Processing disorder, and are just as much fun for all children, covering such a huge variety of ages.
This can really help other children (friends and family perhaps) get a better understanding of say a sensory seeker – as they join in the fun of covering themselves in soap.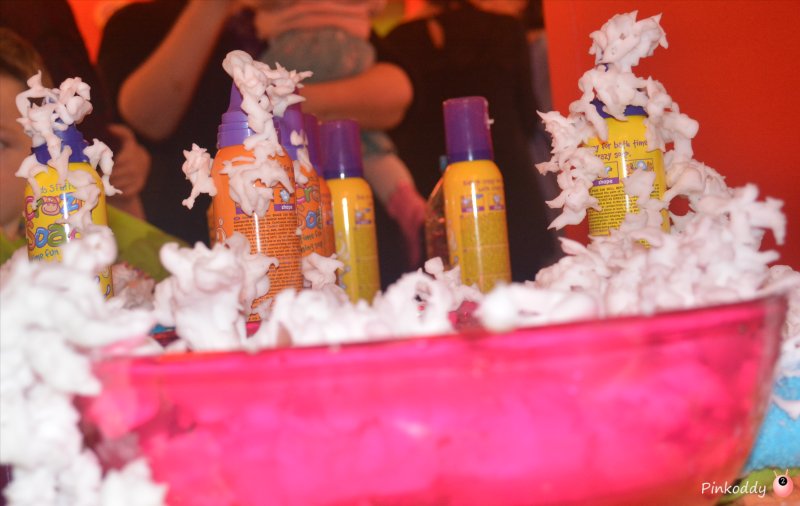 I was invited to Hamley's in London with my youngest 3 children (including my Sensory Seeker) to have a messy play date with Kids Stuff ® Crazy Soap and see their new designs.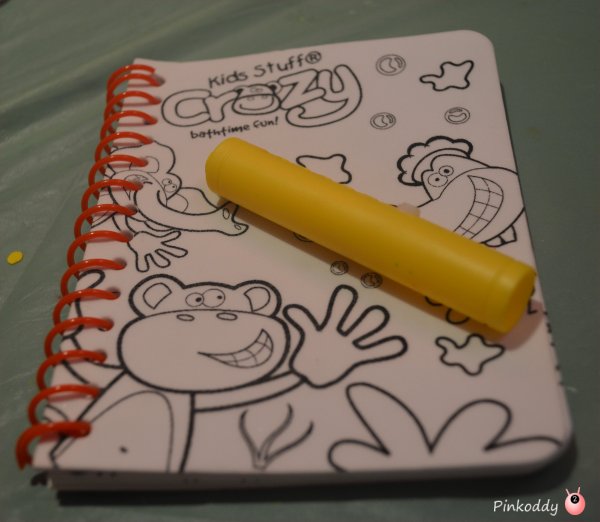 I thought that it was great to see the products being demonstrated without the bath – as this is just perfect for me as he often wants to touch things (or again if you have a sensory avoider who does not like the bath, this could be a small step in).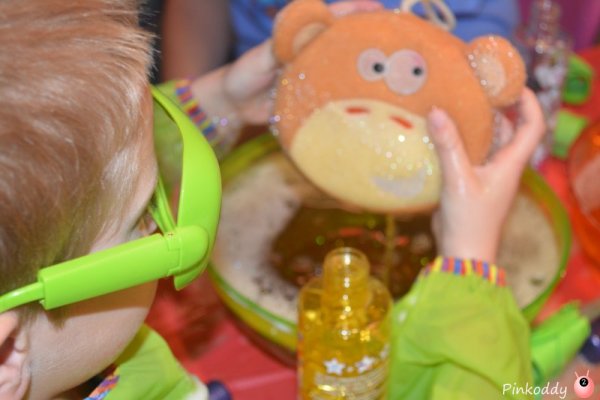 This was achieved by giving the children aprons and goggles for protection. Then there were a number of stations set up – with bowls, flannels, water, the products, and others had white boards to draw on, special bath colouring in books and crayons, flannels, sponges – and all manner of sensory experiences.
I could see this as a great idea for a Sensory soap party.
Our travel expenses were paid to attend the event at Hamley's but I was under no obligation to write this post. I think they are an absolutely marvelous product and they really helped my Sensory Seeker as he was struggling with all the changes (it was Half Term Holidays). I thoroughly recommend them to other parents – both those who are and aren't having difficulties with Sensory Processing Disorder.