LEGOLAND Windsor has always been for me a place that really caters for those with special needs. We visited for this year's Brick or Treat on Halloween and LEGO NINJAGO fireworks – deciding to stay in the LEGOLAND Hotel rather than going home.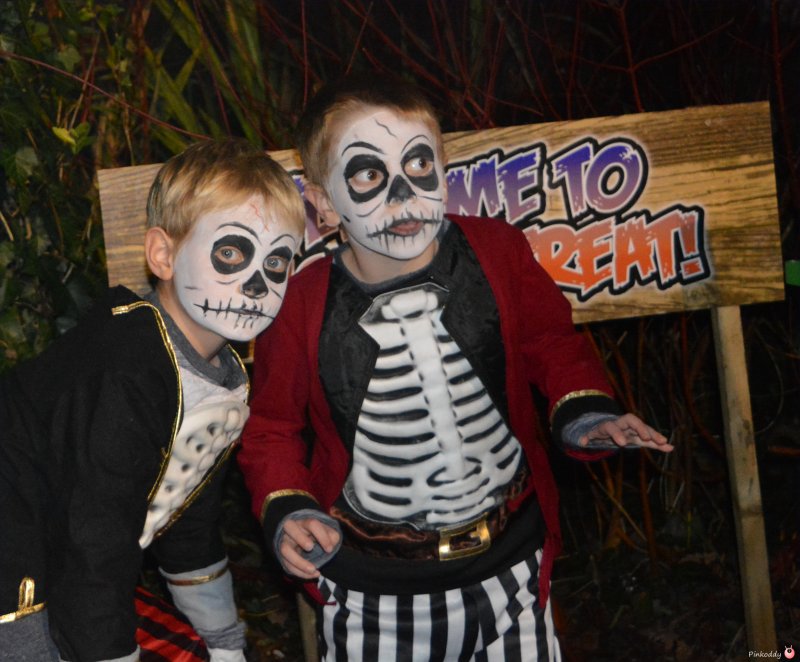 LEGOLAND Windsor and Additional Needs
The first time we ever visited was because an Autism forum were having a meet up and all agreed it was the best place to meet the needs of their kids. Well this must have been about 9ish years ago now and it has never let us down yet. They offer a ride access pass so that those who cannot queue can still access the rides. This is for 10 rides but we have never done 10 yet (in fact the last day we managed 3 rides!). Also I believe this is down to the understanding nature of the staff. For more information please see my previous post: Disability Access Guide to UK theme Parks.
LEGOLAND Windsor Hotel in General
With the introduction of the LEGOLAND Hotel I think that LEGOLAND Windsor is even more accommodating for those with additional needs: Even those who are not guests can visit the floor with Bricks restaurant on – which also has additional Xboxes and an indoor play area. This gives a place to escape from the crowds a little. I noticed that the general toilets had paper towels rather than hand driers, and the toilets in the rooms had toddler seats built into the seat too.
Benefits
For guests of the LEGOLAND Windsor Hotel there is (obviously) the benefit of having a room. This is super themed in LEGO, with clues to solve to open the safe (to reveal a LEGO gift) as well as a box of LEGO to play with (great for fine motor development).  The rooms have LEGO TV for the children in their room (and another tv for the adults). Beds had light switches by them – but you can also take the key card out to stop the lights from working (our Sensory Seeker just kept flicking it on and off!!!)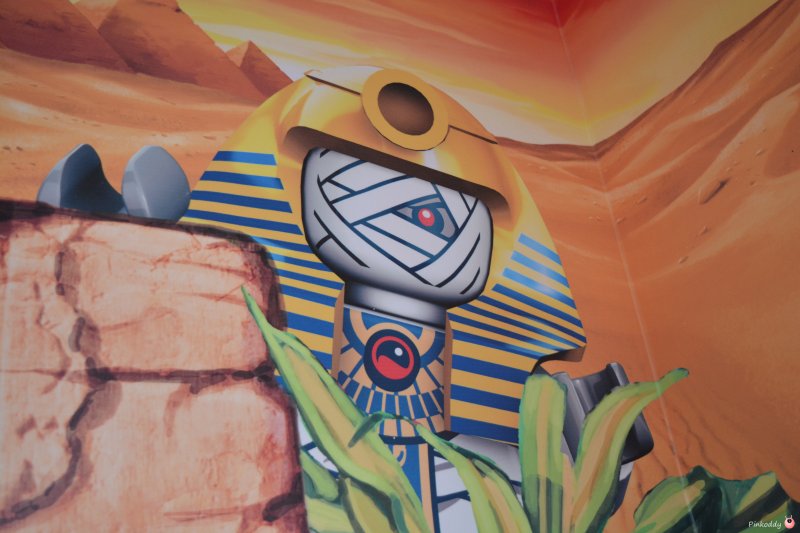 Entertainment was provided in the morning and night time on the floor which is level with the LEGOLAND Resort. Also you will find a LEGO themed swimming pool inside the hotel (which also helps calm the Sensory Seeker). The towels are provided and it is communal changing rooms of a good size (5 of us fitted in with plenty of room); with refundable lockers at £1
Breakfast
Breakfast is included in the price of the stay and is an all you can eat buffet. There's a section which is lower down so that children can help themselves. There's a good range of foods available – meeting the needs of even the fussiest* of children. Hotel guests are able to enter the LEGOLAND Resort** earlier than normal the next day – beneficial to those who are unable to cope with crowds.
See also my previous post when we stayed at The LEGOLAND Hotel for Junior Brick Builders Week
How the LEGOLAND Hotel was beneficial for the Sensory Seeker on Fireworks night
Although LEGOLAND continue to elevate the problem of large crowds dispersing from the park after the fireworks, this can still be overwhelming for those with additional needs. We felt that staying overnight would make the situation easier for us. On staying I also discovered some other benefits.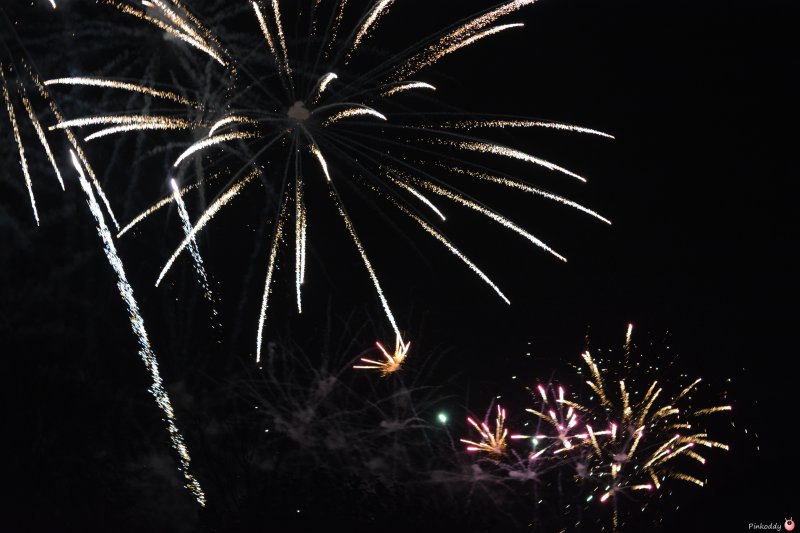 First of all the hotel gave us a place to recover. If the Sensory Seeker had over done it (or become over stimulated) we could take him back to the room away from the crowds. That is not to say that the room wasn't further stimulating but he could watch LEGO TV to help him calm down. If your child needed to sleep during the day this is also provided it as an option.
Halloween
As we went for Halloween it allowed our Sensory Seeker to dress up and have face paint on in the evening – which he would have found too much to have on all day. It meant that we did not need to carry around additional things (such as spare clothes in case he had an accident) as the hotel is located within the park. It also allowed us to take additional things like light up bands for the fireworks – but equally ear defenders or sweets could be left there.
You may be interested in my previous post on Sensory Processing Disorder and the Auditory Sense to see whether fireworks may be a problem or not. When it came to the Firework display there was a hotel guests viewing area in the Driving school – meaning that the Sensory Seeker had somewhere to run around and not be crowded in.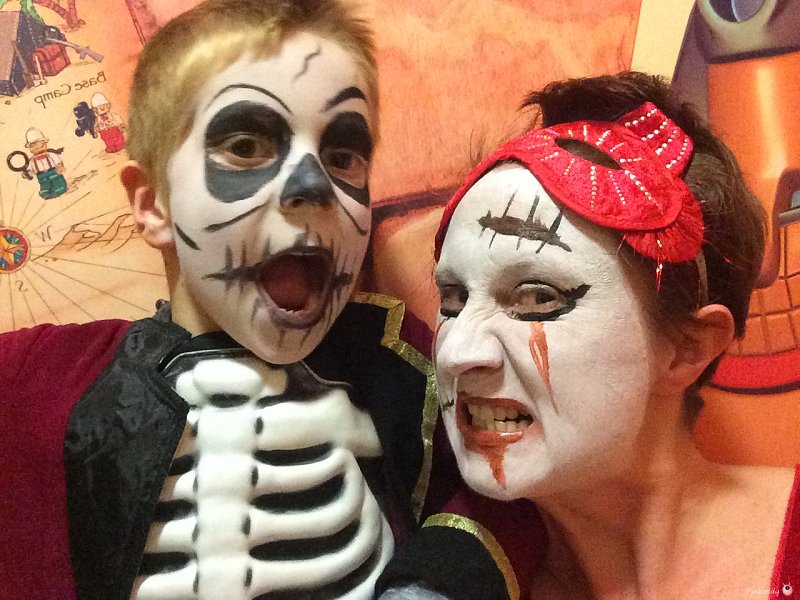 Conclusion of The Sensory Seeker at The LEGOLAND Windsor Hotel for Fireworks night
The Sensory Seeker had an amazing time and has not stopped talking about it. He is very familiar with LEGOLAND Windsor which I think helps. He actually collected his brick for going 5 times this season. He was super thrilled that he is 1.2m tall and can go on all the rides.
Problems
There were a few teething problems (such as being turned away from the disabled queue because a ride was closing for the fireworks and the sheer amount of people trying to move after the fireworks) but all in all I think that LEGOLAND Windsor strive to improve the situation.
The main problem I can see is if the fireworks are too much then you are unable to go back to the hotel. We were able to do the "after dark" challenges and collect limited edition pop badges before going to dinner at Bricks.
It took the boys ages to get to sleep as they were just so excited! I would definitely recommend this and do it again – it certainly was a nice change from Trick or Treating. We were also pleased to see that Brick or Treat was on until November 2nd so the boys were still able to participate in the Halloween activities that LEGOLAND had put on for the Half Term.
You may also be interested in my post about visiting Disneyland Paris with Sensory Processing Disorder (where there was also fireworks).
Other bloggers who have additional needs in the family who stayed at the hotel at the same time as me are Purple Ella and Our Little Escapades who may offer a different view point to mine.
*disclaimer hopefully! ** Note that only a few rides are open at this time though.
This is not a sponsored post. I paid for my own Merlin Annual Pass and room at LEGOLAND Windsor Resort. All words and opinions are my own.