The National Theatre are once again catering for individuals who may benefit from a relaxed performance with their spectacular new production of Pinocchio.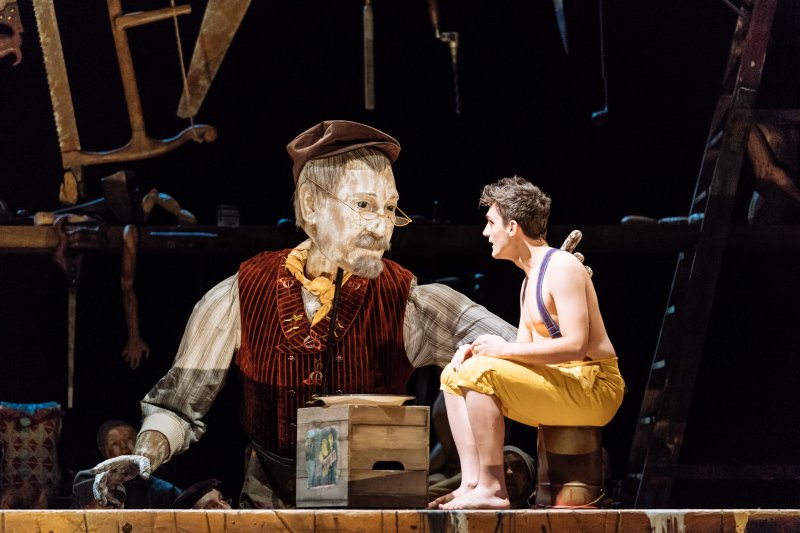 About Pinocchio at National Theatre
Pinocchio by Dennis Kelly; with songs and score from the Walt Disney film by Leigh Harline, Ned Washington and Paul J Smith and adapted by Martin Lowe, directed by John Tiffany.
On a quest to be truly alive, Pinocchio leaves Geppetto's workshop with Jiminy Cricket in tow. Their electrifying adventure takes them from alpine forests to Pleasure Island to the bottom of the ocean.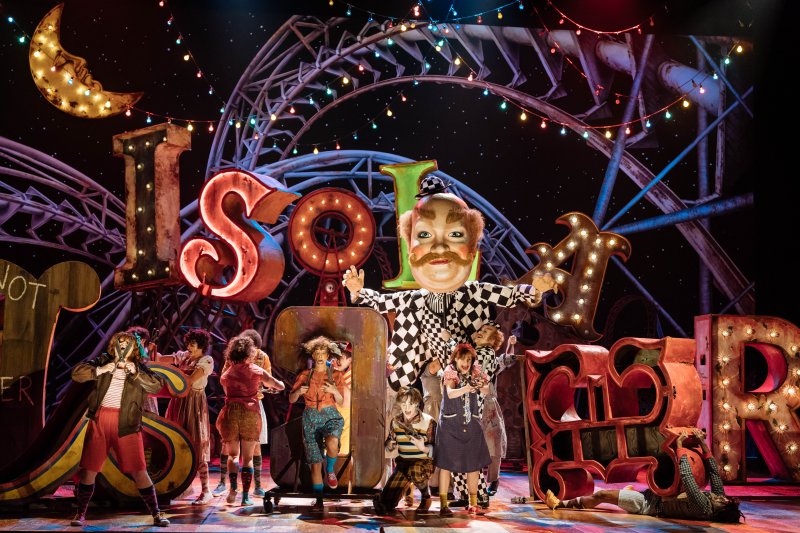 Certain themes, characters, puppets and moments in the story may be a bit scary for some children and therefore is recommended for brave 8 year olds and above.
Pinocchio is in the Lyttelton Theatre which is a proscenium arch theatre over two levels (Stalls and Circle). The Box Office is on the ground floor and there is flat access from the foyer to the back of the Stalls (row V). The Lyttelton Café and Long Bar are both on this level and the entrance to the Espresso Bar is 3 steps up from the foyer: An accessible toilet and telephones are also located on this level.
About the Relaxed Performance of National Theatre Pinocchio
Relaxed Performances audiences include people with autistic-spectrum condition, sensory or communication disorder or a learning disability. This may include changes in lighting and sound, more freedom of movement with a break out space and friendly ushers; no expectation to stay quiet as well as additional familiarisation of the theatre prior to the performance (such as a visual story of the production posted or emailed out beforehand; with lots of pictures of the building as well as the story).
The National Theatre's Relaxed Performance of Pinocchio is presented by special arrangement with Disney Theatrical Productions; and with thanks to the Maurice Hatter Foundation, the Stanley Kalms Foundation and the Joseph Levy Foundation for their support towards relaxed performances.
The National Theatre's relaxed performance of Pinocchio is on 17th March at 1.30pm.
All tickets priced at £16.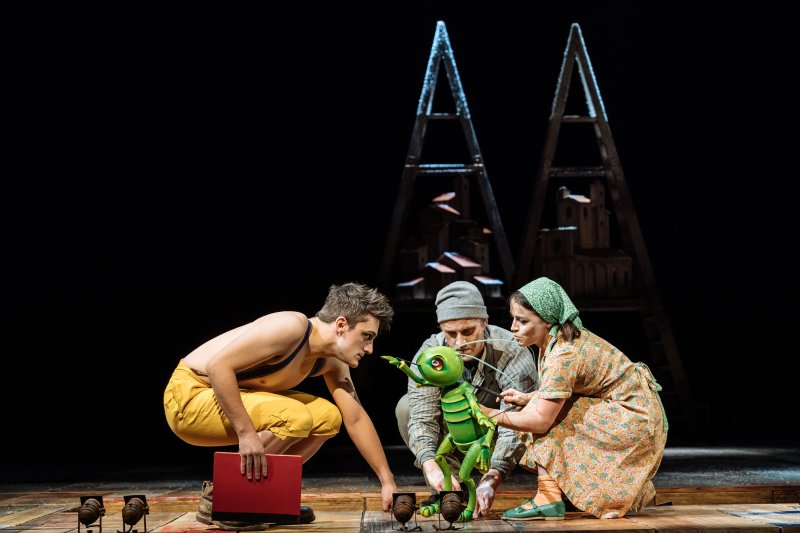 To book:
Call the NT Box Office on 020 7452 3000 (quote promo code RELAXED when booking)
Email access@nationaltheatre.org.uk (quote promo code RELAXED when booking)
Book online by clicking here.
nationaltheatre.org.uk
@nationaltheatre
Images Copyright: Manuel Harlan