PLYT Review – Benefits of Board Games
For me the benefits of sitting around a table as a whole family has many benefits, which is why we try to always sit down for our evening meal together. We keep it routine by sitting in the same places, and this order also helps when playing board games, as it is easier to remember whose turn it is next. I think coming together as a family helps build a sense of belonging, a sense of self and more self-confidence.  Hand-eye coordination is developed, as well as number skills, turn taking, learning you cannot always be the winner, rules, improve memory, and much more. PLYT is a game for up to 6 players and each person has a coloured piece to move them around the board: Also great for helping to teach colours. The board is set with different levels and players can move up and down them, a bit like in snakes and ladders, by landing on PLYT cards. The cards instructions may mean moving an opponent as opposed to yourself too. It is a simple game and the winner is the first one to the end.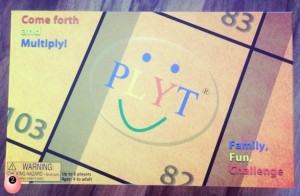 PLYT Review – Why it is good for Special Educational Needs
My son is waiting to find out if he will be diagnosed as having Autism or not. He is Statemented and we have just been through his IEPs. A couple of his targets are that he should be able to count to 5, turn take and generally help with his social interaction.  So I was pleased to be given the opportunity to review PLYT a new board game that allowed the different abilities of my family to come together.
What I liked about PLYT is that it was educational.  It was fantastic for my son with a learning difficulty because it was so visual – including a sand timer so that he could visually see how much time was left. The rules of play can be adapted dependent upon who is playing the game. As mentioned my youngest needs to learn to count to 5 (if he is currently struggling to count to 3), whereas my oldest is son is taking A-level maths. The game comes with one 12 sided black dice (the master dice) and five red 12 sided dice. For my youngest we simply used one dice with the number 1 on and got him to throw the black dice into the bowl supplied (fantastic idea for not losing the dice) – and then we used a visual strip of numbers (1-13) and asked if he could show which number the two dice added together would now make.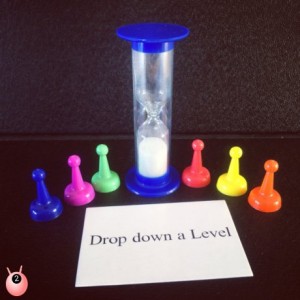 PLYT Review – Allowing people of different ages and abilities to come together
Our 6 year old (year 1) is very bright, so we fixed a dice on the number 5, and then got him to throw one dice and tell us what the two multiplied together were. He soon learnt what all the answers were and soon had him rolling both dice. The 10 year old rolled 3 dice and multiplied those, adults rolled 4 dice, and our oldest rolled 5.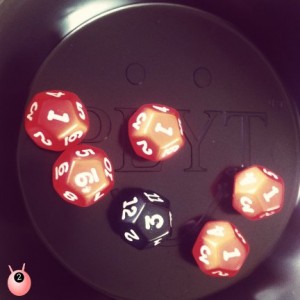 My only criticism would be that the rules are a bit confusing, and not really clear what you should do in certain situations. Once you have your head around them, and adapted them to your players needs though it is fairly straight forward.
PLYT retails for £19.99 and can be bought from the PLYT website (plus delivery). I think it would make a lovely Christmas present – and ideal for Christmas day to get together as whole family.
I borrowed a copy of PLYT for the purpose of this review. I did not get to keep it and have not been compensated in any way. All views are strictly my own.